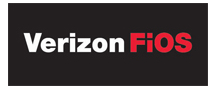 Residents in Plymouth, Massachusetts can now get 30 high-definition from Verizon FiOS, now that the television service provider has expanded into the area. The service will also provide 200 all-digital channels and over 10,000 video-on-demand channels.
Donna Cupelo, Verizon region president for Massachusetts and Rhode Island, said, "Customers in Plymouth who liked what FiOS did for their Internet connection will love what it does for their TV."
An announcement from Verizon says that Massachusetts residents in FiOS areas can get a bundled service which includes FiOS TV service, FiOS Internet service and the Verizon Freedom Value unlimited calling plan for $104.99 a month. If you are planning on getting high-definition, the HD receiver or HD DVR cost extra.