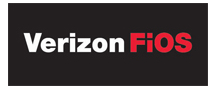 In Virginia, Poquoson City Council awarded Verizon a cable franchise which currently covers 347 households. The residents will have another choice in television service with FiOS TV and the high-definition channels it carries. The company expects to start offering FiOS TV in the area later this summer.
Poquoson joins Chesapeake, Newport News and Virginia Beach in approving the Verizon FiOS expansion. The company is currently building its fiber-optic network and negotiating cable franchises in Hampton, Portsmouth and York County. Verizon also offers FiOS TV in Northern Virginia and the Richmond area.
Verizon FiOS delivers a total of 27 high-definition channels in the Hampton Roads market. The company plans to add approximately 25 more HD channels the near future, along with plans to offer 1,000 HD VOD titles per month by the end of the year.