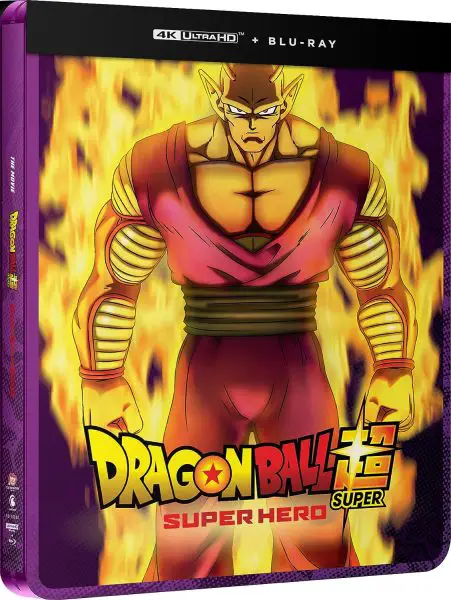 Feature film Dragon Ball Super: Super Hero (2022) will release on 4k UHD Blu-ray including a Lenticular Cover edition and exclusives from Amazon and Walmart. The 2-disc editions from Crunchyroll are slated to hit stores in the US on November 21, 2023.
This is only the second 4k Blu-ray released from Crunchyroll following Violet Evergardenn: The Movie, and third if you count the animated masterpiece Akira (1988) which was released under acquired distributor Funimation.
On 4k Blu-ray, Dragon Ball Super: Super Hero is presented in 2160p at 16:9 (HD native) resolution. The English soundtrack is provided in Dolby TrueHD 5.1. However, to get the best audio experience the 4k disc offers Dolby Atmos in Japanese. Subtitles are provided in English.
Extras (on the 1080p Blu-ray) include a 2022 Special Video, trailers, and promo videos.
Dragon Ball Super: Super Hero 4k Blu-ray Amazon Exclusive Edition is list priced $39.95 (Amazon), while the Lenticular Cover edition is $39.95 (Amazon). The exclusive 4k Blu-ray edition from Walmart is priced $17.49 (List: $29.96).
Amazon 4k Exclusive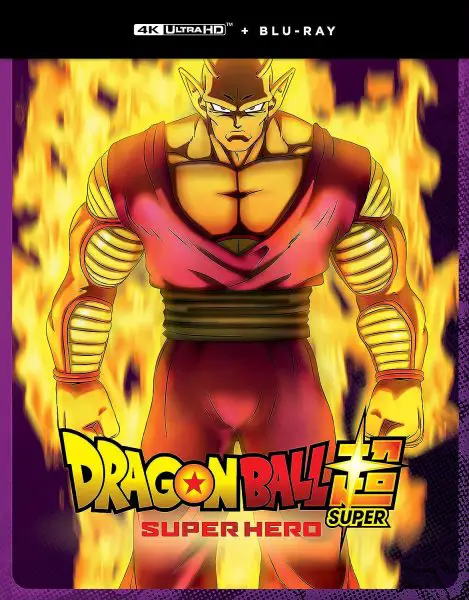 4k UHD Lenticular Cover Edition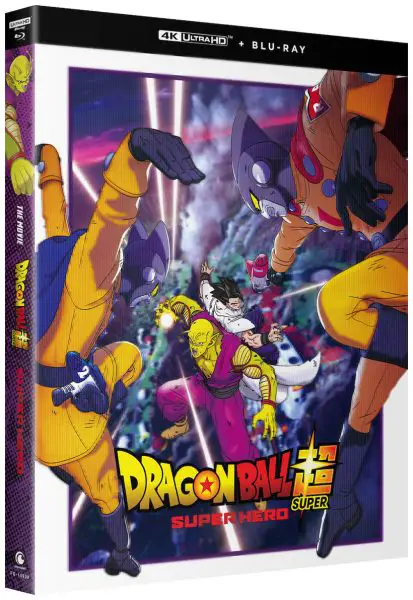 Walmart 4k UHD Exclusive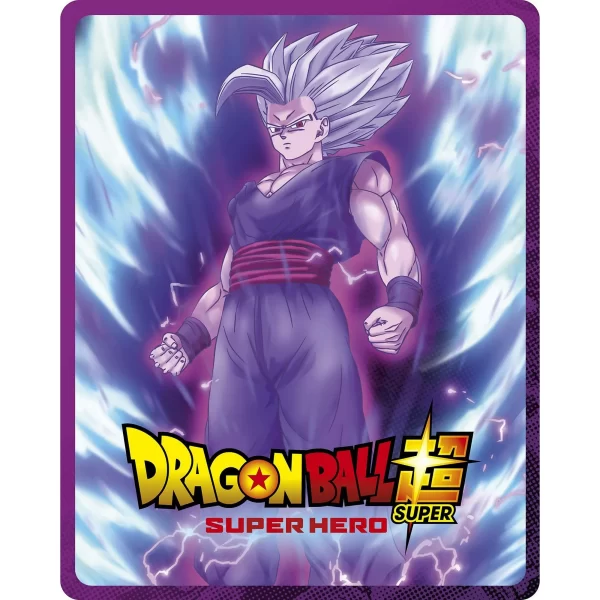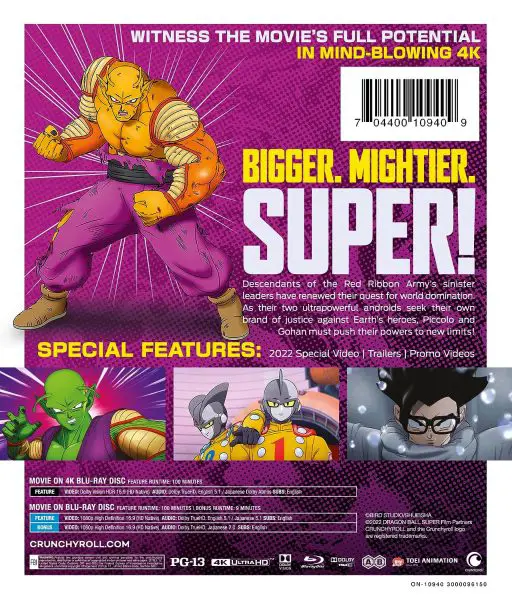 Byline: The Red Ribbon Army from Goku's past has returned with two new androids to challenge him and his friends.
Article updated: Original publish date Aug. 18, 2023.