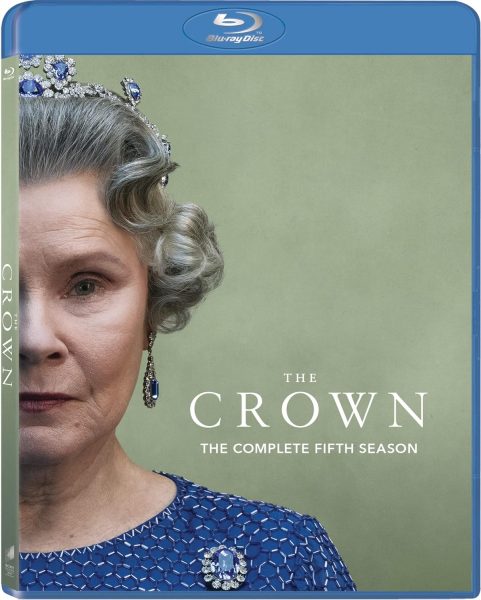 The fifth season of Netflix Original Series The Crown is releasing on Blu-ray Disc and DVD on October 17, 2023. The 4-disc editions from Sony Pictures Home Entertainment include all ten episodes of the show that premiered on November 22, 2022.
Episodes of The Crown on Blu-ray are presented in 1080p at 2.00:1 aspect ratio. The soundtrack is provided in English and French DTS-HD Master Audio 5.1.
The Crown: The Complete Fifth Season on Blu-ray is priced $29.99 (List: $55.99) and on DVD $27.99 (List: $45.99) on Amazon.
Synopsis: It's a new decade, and the royal family are facing what may be their biggest challenge yet: proving their continued relevance in '90s Britain. As Diana and Charles wage a media war, cracks begin to splinter the royal foundation.