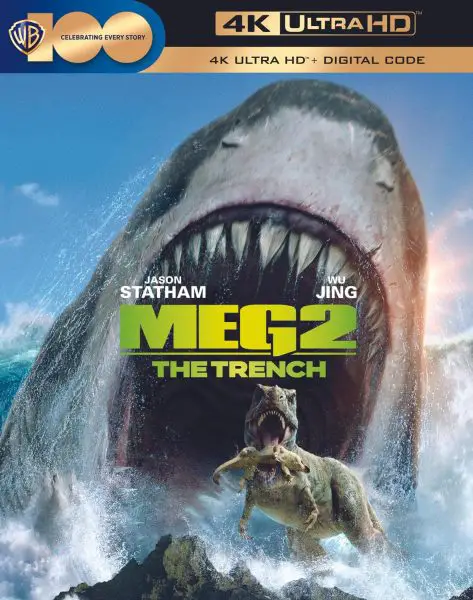 Warner Bros. Pictures' Meg 2: The Trench just released in theaters on August 4, 2023, and is already up for pre-order on 4k Blu-ray, Blu-ray, Digital (HD/UHD), and DVD.
The 4k Blu-ray and Blu-ray editions of Meg 2: The Trench both include a code to redeem a Digital Copy via Movies Anywhere partners. Bonus features coming soon.
On 4k Blu-ray and in Digital 4k UHD, Meg 2: The Trench is presented in 2160p with Dolby Vision/HDR10. The audio on the Blu-ray, 4k Blu-ray, and Digital (with select services) is provided in Dolby Atmos/Dolby TrueHD 7.1.
Pre-Orders
Description: Get ready for the ultimate adrenaline rush with "Meg 2: The Trench," a literally larger-than-life thrill ride that supersizes the 2018 blockbuster and takes the action to higher heights and even greater depths with multiple massive Megs and so much more! Dive into uncharted waters with Jason Statham and global action icon Wu Jing as they lead a daring research team on an exploratory dive into the deepest depths of the ocean. Their voyage spirals into chaos when a malevolent mining operation threatens their mission and forces them into a high-stakes battle for survival. Pitted against colossal Megs and relentless environmental plunderers, our heroes must outrun, outsmart, and outswim their merciless predators in a pulse-pounding race against time.
Blu-ray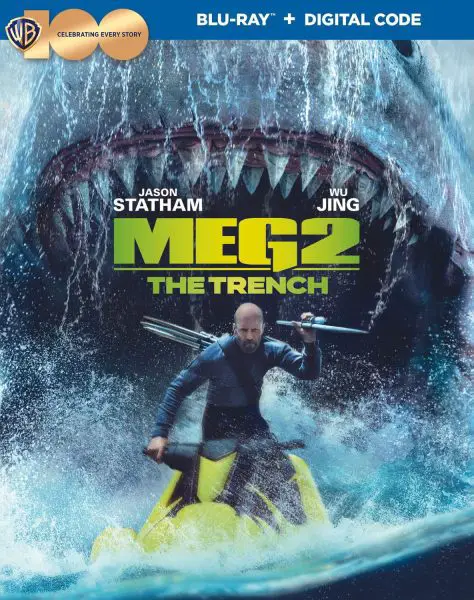 4k Blu-ray SteelBook