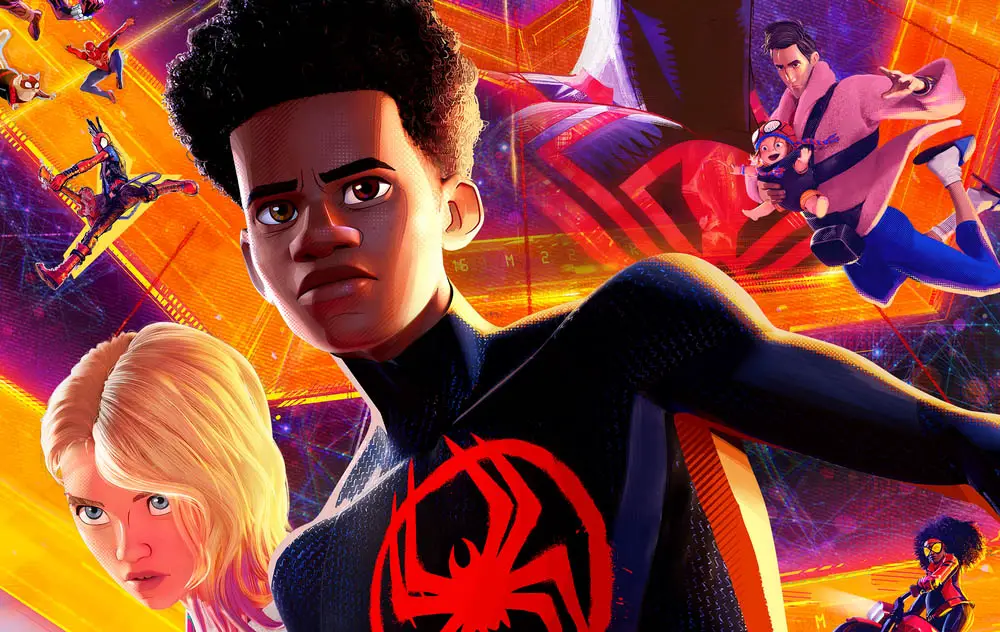 Spider-Man: Across the Spider-Verse is now available to purchase in digital formats including 4k UHD with Dolby Vision and Dolby Atmos. The film will be available to rent starting on September 5 along with 4k Blu-ray, Blu-ray, and DVD physical media editions.
On 4k Blu-ray and in Digital 4k UHD, Spider-Man: Across The Spider-Verse is presented in 2160p at 2.35:1 aspect ratio with Dolby Vision and HDR10 High Dynamic Range specs. The soundtrack is provided in Dolby Atmos / Dolby TrueHD 7.1 channel audio. Subtitles are offered in English, English SDH, French, and Spanish.
The film is priced $19.99 to purchase from most popular digital retailers including Amazon Prime (with Bonus X-Ray edition), Apple TV, Google Play, Microsoft Movies & TV, and Vudu. Bonus material is offered with all sellers with the exception of Google Play. See prices and bonus material (which may vary) below.
Where To Buy
Amazon Prime Video Price: $19.99* (X-Ray Edition) Amazon
Apple TV Price: $19.99*
Google Play Price: $19.99
Microsoft Movies & TV Price: $19.99*
Vudu TV Price: $19.99*
*Includes bonus material
Bonus Features
Filmmaker Commentary
Obscure Spiders and Easter Eggs
Deleted Scene: Miguel Calling
"I'mma Do My Own Thing" Interdimensional Destiny
Across the Worlds: Designing New Dimensions
Designing Spiders and Spots
Scratches, Score, and The Music of the Multiverse
Escape from Spider-Society
Across the Comics-Verse
Lyric Videos
Creating the Ultimate Spider-Man Movie
Raising a Hero
Your Friendly Neighborhood Spider-Cast
Synopsis
Miles Morales returns for the next chapter of the Oscar-winning Spider-Verse saga, (2018, Best Animated Feature Film), Spider-Man: Across the Spider-Verse. After reuniting with Gwen Stacy, Brooklyn's full-time, friendly neighborhood Spider-Man is catapulted across the Multiverse, where he encounters a team of Spider-People charged with protecting its very existence. But when the heroes clash on how to handle a new threat, Miles finds himself pitted against the other Spiders and must redefine what it means to be a hero so he can save the people he loves most.