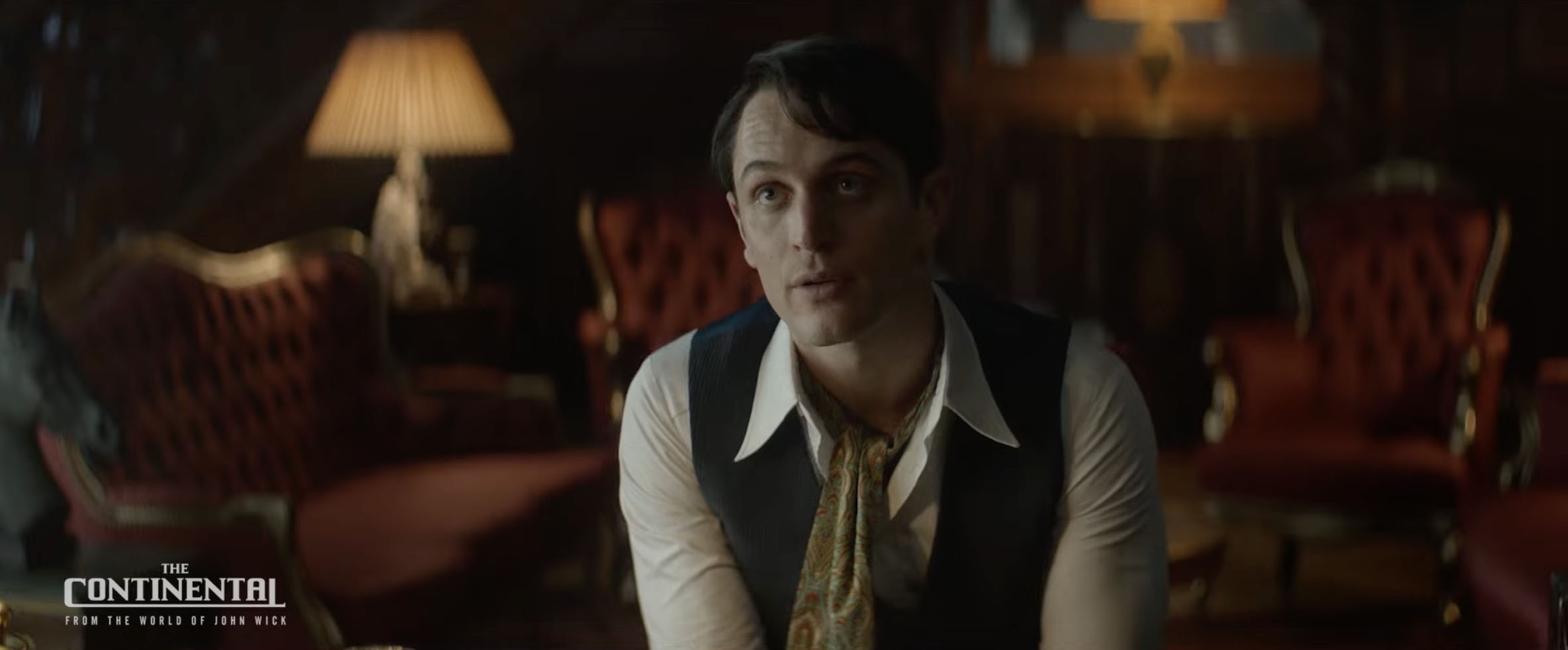 Peacock has released the first official trailer for the limited series The Continental: From the World of John Wick premiering this fall on Sept. 22, 2023.
The 3-part series is an origin story about Winston Scott, the proprietor of The Continental who was played by Ian McShane in the feature film franchise. The stories take place in New York City during the 1970s (40 years before the films), when a young Winston Scott (played by Colin Woodell) is making his way through a mysterious crime world to become steward of the hotel. 2x Oscar-winner Mel Gibson also stars in the show.
The mini-series was developed by Greg Coolidge, Kirk Ward, and Shawn Simmons and directed by Albert Hughes and Charlotte Brändström. Originally being developed for release on Starz, the show was produced for Peacock by Lionsgate Television, Thunder Road Pictures, and Summit Television.
Synopsis: The three-part event will explore the origin behind the iconic hotel-for-assassins centerpiece of the John Wick universe through the eyes and actions of a young Winston Scott, as he's dragged into the Hell-scape of 1970's New York City to face a past he thought he'd left behind. Winston charts a deadly course through the hotel's mysterious underworld in a harrowing attempt to seize the hotel where he will eventually take his future throne.
Also Read: John Wick: Chapter 4 4K Blu-ray Review