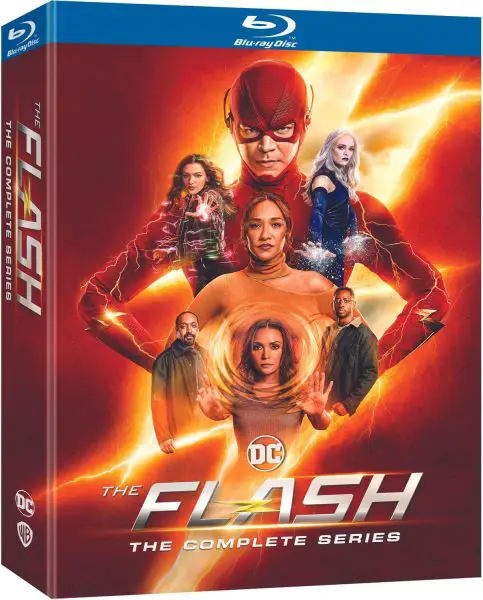 The Flash: The Complete Series on 1080p Blu-ray Disc has been dated for release on August 29, 2023. The 34-disc collection from Studio Distribution Services includes all nine seasons that ran from 2014 to 2023 on The CW.
Warner Bros.' The Flash: The Complete Series arrives in stores simultaneously with the ninth and final season of The Flash on Blu-ray and DVD.
On Blu-ray, episodes of The Flash are presented in 1080p at 1.78:1 aspect ratio. The sound is provided in English DTS-HD Master Audio 5.1. The total run time of the collection is 11,040 minutes.
The Flash: The Complete Series has an MSRP of $169.96 Order on Amazon
The Flash is an American superhero television series created by Greg Berlanti, Andrew Kreisberg, and Geoff Johns based on the Barry Allen incarnation of the DC Comics character (following Jay Garrick). In the TV series, Grant Gustin plays The Flash, a crime scene investigator who gains super-human speed.