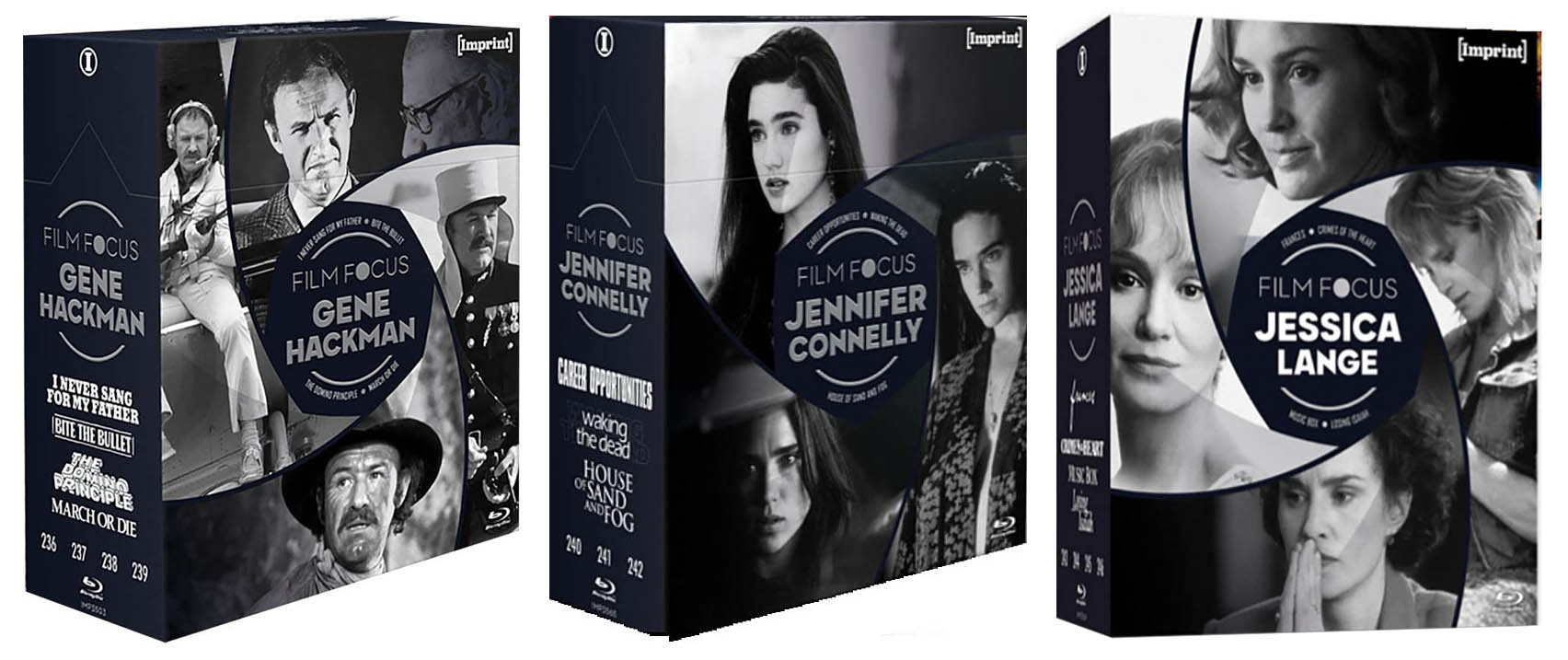 Imprint has packaged several Blu-ray collections that focus on accomplished actors and select years from their careers. The "Film Focus" series starts with compilations of movies starring Gene Hackman, Jennifer Connelly, and Jessica Lange.
The Film Focus Blu-ray collections (Note: These are Region B imports) are dated for release starting on August 4th with 'Gene Hackman 1970-1977' that includes I Never Sang For My Father (1970), Bite The Bullet (1975), The Domino Principle (1977), and March Or Die (1977).
'Jessica Lange 1991-2003' releases on September 8 and includes Frances (1982), Crimes Of The Heart (1986), Music Box (1989), and Losing Isaiah (1995).
And, 'Jennifer Connelly 1991-2003' is a 3-disc Blu-ray collection that includes Career Opportunities (1991), Waking The Dead (2000), and House Of Sand and Fog (2003).
Each Blu-ray boxed set presents the movies in High Definition (1080p) resolution, with some titles on Blu-ray Disc for the first time. Audio formats vary according to the film. See the pre-order links for details.
Film Focus Pre-orders