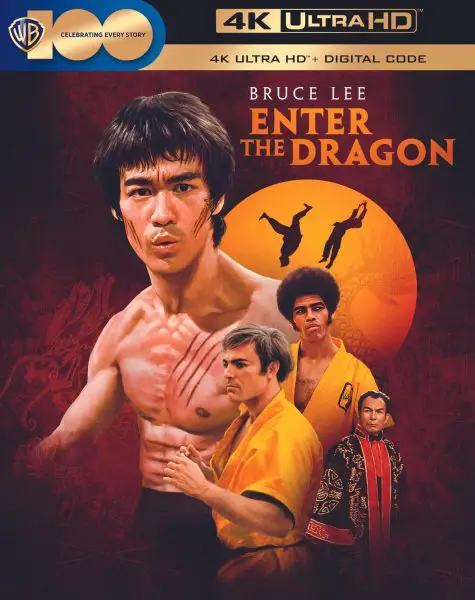 Classic martial arts film Enter the Dragon (1973) starring Bruce Lee has been remastered in 4k for release on Ultra HD Blu-ray on Aug. 8, 2023. The single-disc edition from Warner Bros. & Studio Distribution Services includes both the 99-minute Theatrical and 102-minute Special Edition versions on the UHD BD.
In 4k, Enter the Dragon is presented in 2160p with HDR10 at 2.39:1 widescreen aspect ratio. The soundtrack has been upgraded to object-based Dolby Atmos, allowing overhead audio effects for a more immersive surround sound experience.
Subtitles are provided in English SDH, French, and Spanish.
Bonus features include an introduction by Linda Lee Cadwell and commentary by Paul Heller and Michael Allin.
The release of Enter the Dragon on 4k Blu-ray celebrates the 100th Anniversary of Warner Bros, as noted by the WB100 label found on packaged and digital media.
Special Features
Theatrical & Special Edition Versions
Introduction by Linda Lee Cadwell
Commentary by Paul Heller and Michael Allin
The Warner Bros 100th Anniversary edition of Enter the Dragon (1973) is priced $23.79 (List: $33.99) on Amazon.
Limited Collector's Edition
A Limited Collector's Edition of Enter the Dragon is also releasing in SteelBook packaging with mini posters, double-sided lenticular art cards, double-sided production notes, double-sided BTS cards, and two discs (4k Blu-ray & Blu-ray). The edition is limited to 3,000 copies worldwide! Release Date: Aug. 18, 2023. Price: $84.50 (List: $93.99) on Amazon.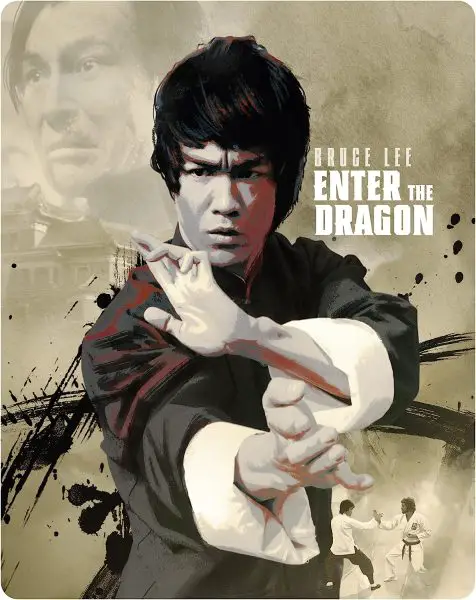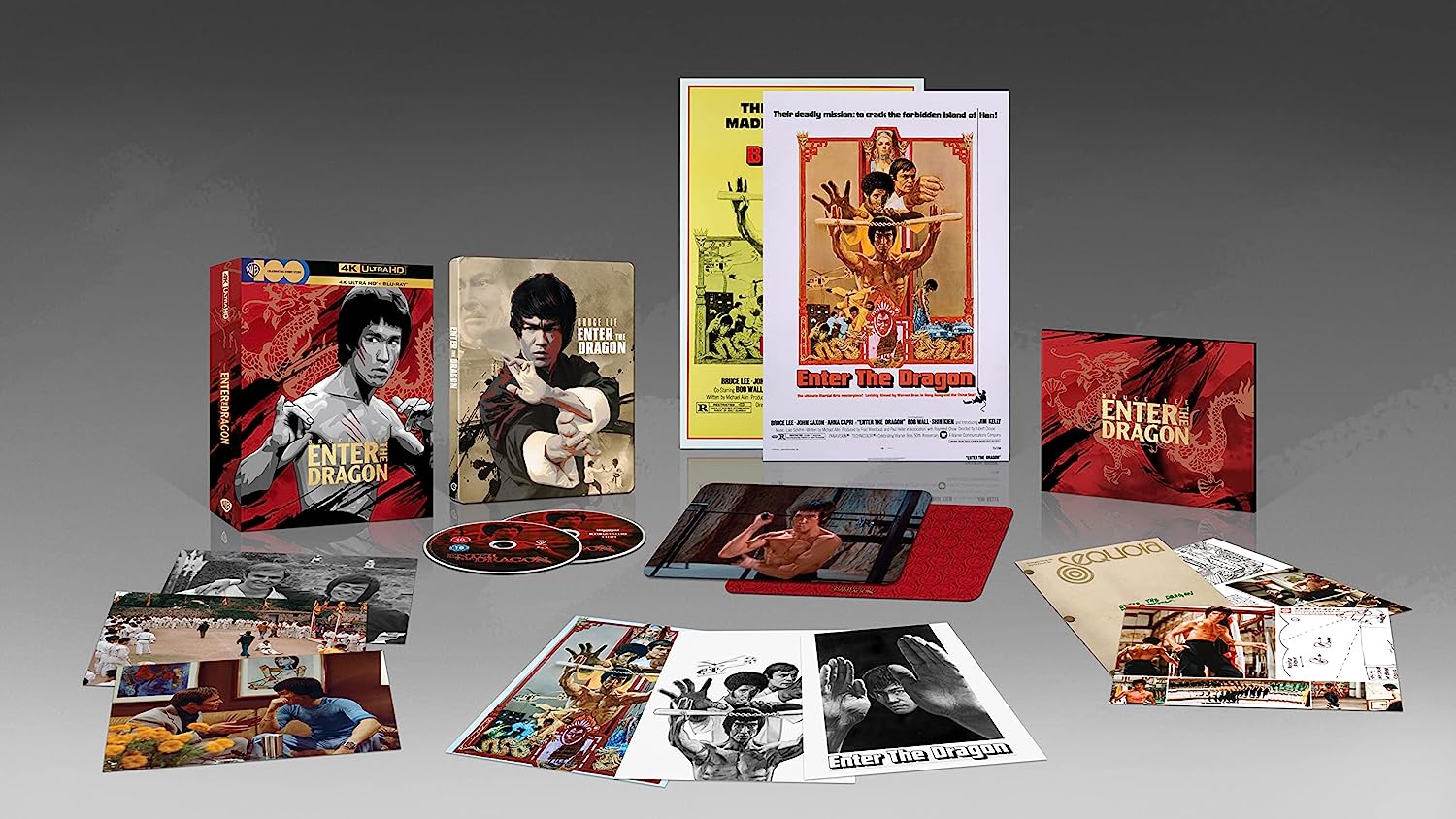 Limited Edition Description: Celebrate Enter the Dragon's 50th Anniversary with this Ultimate Collector's Edition, featuring both the theatrical and original Golden Harvest cuts remastered in glorious 4K UHD. LIMITED EDITION of 3,000 WORLDWIDE. Featured In-Pack Rigid Slipcase Steelbook with Full Gloss Finish Numbered Sticker of Authenticity A3 Theatrical Poster Reproductions, Double-Sided Lenticular 3x Archival Art Cards, Double-Sided 3x Production Notes, Double-Sided 3x BTS Cards, Double-Sided On-Disc Special Features Introduction by Linda Lee Caldwell Commentary by Paul Heller 3 Documentaries: Blood and Steel: The Making of Enter the Dragon, The Curse of the Dragon, and Bruce Lee: In His Own Words No Way As Way The Return to Han's Island Wing Chun: The Art That Introduced Kung Fu to Bruce Lee Linda Lee Caldwell Interview Gallery Vintage Featurette: Location: Hong Kong with Enter the Dragon Backyard Workout with Bruce And More!
Synopsis: Bruce Lee's final film, Enter the Dragon, stands the test of time as the most beloved martial-arts epic in film history. To avenge the death of his sister, Lee infiltrates the island fortress of criminal warlord Han and enters his brutal tournament. The result is a breath-taking visual feast of competitions fusing karate, judo, taekwondo, tai chi, and hapkido, staged by Lee Himself.