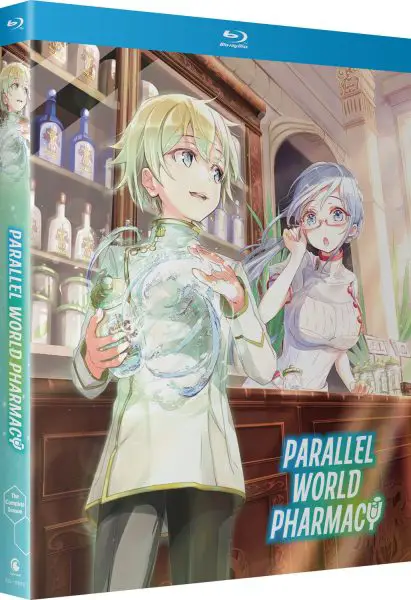 Parallel World Pharmacy: The Complete Season will release on Blu-ray Disc on August 15, 2023. The 2-disc edition from Crunchyroll contains all 12 episodes from the first season that began on July 10, 2022 and ended on September 25, 2023.
On Blu-ray Disc, episodes of Parallel World Pharmacy are presented in native HD at 160 widescreen resolution. The audio is provided in Dolby TrueHD English 5.1 and Japanese 2.0. Subtitles are provided in English. Bonus features include a textless opening and ending songs.
Based on the manga light novel series of the same name, was produced by Diomedéa and directed by Keizō Kusakawa. The series was written by Wataru Watari with music by Tatsuya Kato and Satoshi Hōno.
Parallel World Pharmacy: The Complete Season has a suggested retail price of $69.98 US. Order on Amazon