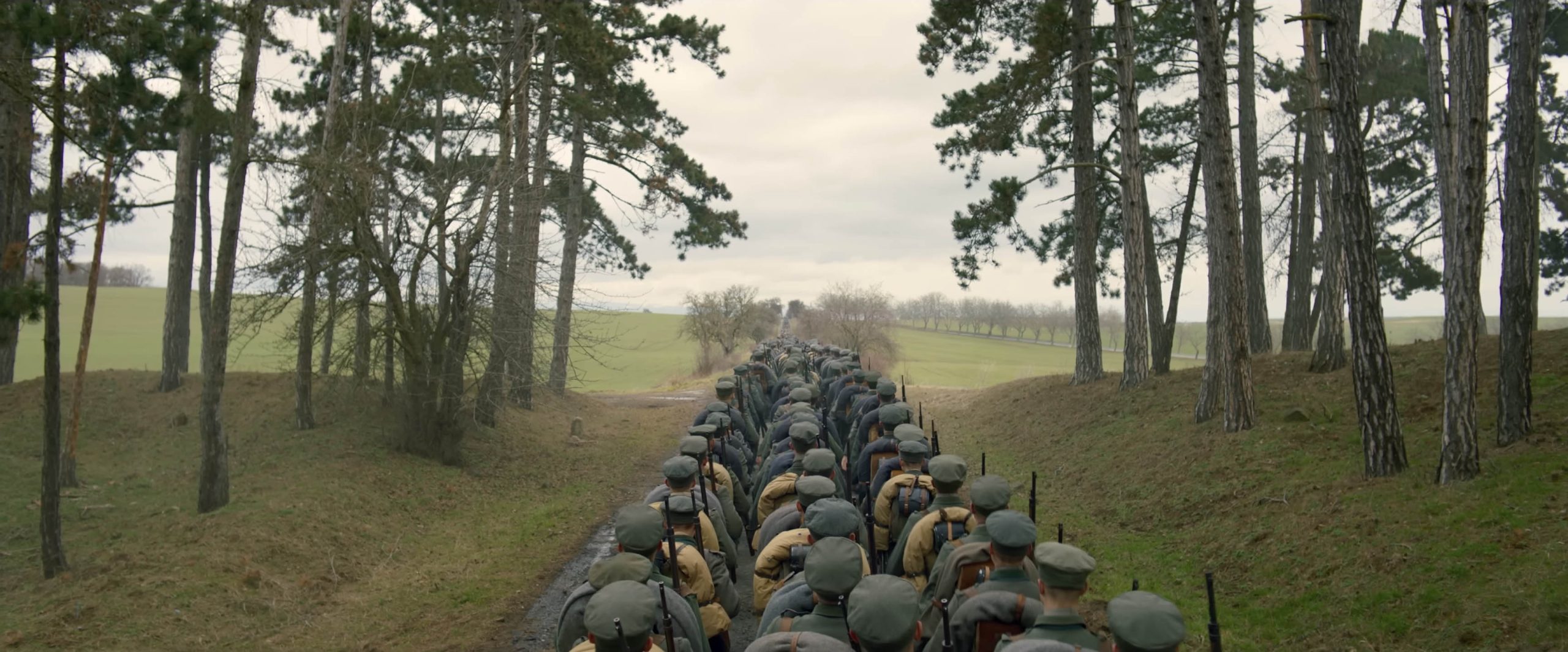 4x time Oscar-winning film All Quiet on the Western Front first premiered in limited theaters back in September 2022 and streaming on Netflix in October 2022. But, the film wasn't available on 4K Blu-ray until March 28, 2023, arriving in a 2-disc edition from MPI Home Video with a 4k Blu-ray, Blu-ray, and 24-page booklet.
The movie was already exceptional in terms of video and audio quality (viewed in digital formats), but the disc delivers a higher level of presentation with vastly improved bitrates over streaming. The 4k video is enhanced with Dolby Vision and HDR10, offering deep color and details even in shadow areas.
The reference-quality soundtrack featuring an Oscar-winning composition by Volker Bertelmann is a great example of how immersive audio can be when offered in Dolby Atmos/Dolby TrueHD 7.1. Bullets fill the sound space as if on the battlefield, and the rolling of tanks activates low-frequencies in subwoofers.
We gave All Quiet on the Western Front perfect scores (5/5) in both audio and video presentation, as well as a 5/5 for its extensive bonus features and included 24-page booklet. It's one of the best home theater experiences so far in 2022.
Read a full review of All Quiet on the Western Front on 4k Blu-ray.