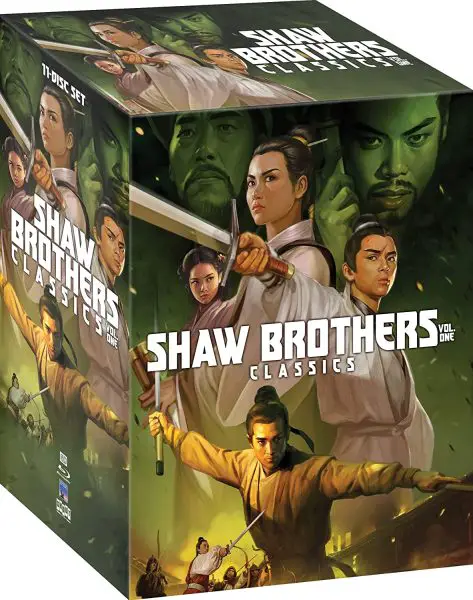 Shaw Brothers Classics Vol. One on Blu-ray Disc is dated for release on June 13, 2023. The 11-disc collection from Shout! Factory has a total run time of 17.75 hours, and includes films from the 1967, 1968, and 1969 decades.
The 1080p (HD) video is presented in 2.35:1 aspect ratio on Region A Blu-ray Discs. Language is offered in English and Mandarin. Subtitles are offered in English.
Further details including bonus features are coming soon.
Shaw Brothers Classics Vol. One has an MSRP of $169.98 US.
Shaw Brothers (HK) Ltd. was at one time the largest film production company in Hong Kong. The company existed from 1925 to 2011 and is known for classics such as The Love Eterne (1963), Come Drink with Me (1966), and The One-Armed Swordsman (1967), to name a few.