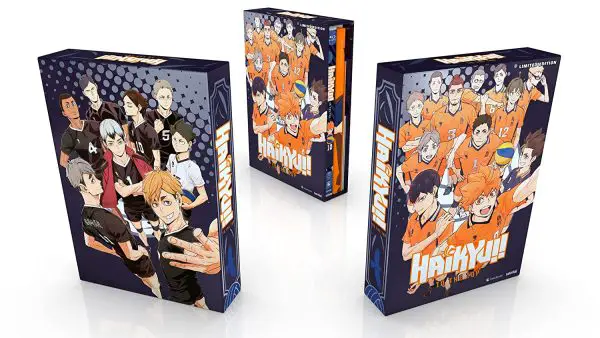 Sentai will release the 25-episode fourth season of Haikyu!! To The Top in a 3-disc Limited Edition Blu-ray set on June 20, 2023.
Bonus features include playing cards, a media book, and custom art on the Blu-ray cases, inserts, and discs.
Haikyu!! To The Top Season 4 Limited Edition carries an MSRP of $119.99. Buy on Amazon
Description: Once again, determination and teamwork have helped the Karasuno High School volleyball team to qualify for the upcoming Nationals. Then, just as everything is starting to gel, the team is temporarily broken apart as two members are asked to attend special training camps, with Kageyama attending the prestigious All-Japan camp and Tsukishima invited to a special camp for first-years in Miyagi.
While the rest of the Karasuno team doggedly continues their own practice matches, Hinata feels that he's being left behind. His audacious solution, crashing the rookie training camp, catches everyone off guard, yet he somehow manages to talk his way into being allowed to stay… even if it is only watching from the sidelines. And that change of perspective may be just what Hinata needs to advance his game up to the next level in HAIKYU!! – TO THE TOP!