[Updated Mar. 17, 2023]
There are so many great streaming shows across various platforms such as Apple TV+, Disney+, Netflix, and Paramount+ that it might be hard to decide on what to watch next. But, if you've got a 4k TV (with or without HDR) and a multi-speaker audio system these are the shows that will bring out the best in your home theater. For this article, we've taken into account image resolution (detail/sharpness), color range (that can be expanded with Dolby Vision or HDR10), audio quality (often offered in Dolby Atmos or Dolby 5.1 surround), and overall "watchability" (meaning, is the show any good?). If we missed any shows please be sure to let us know in the comments. If you're new to 4k/HDR read How To Watch HDR Movies & TV Shows.
Foundation (Apple TV+)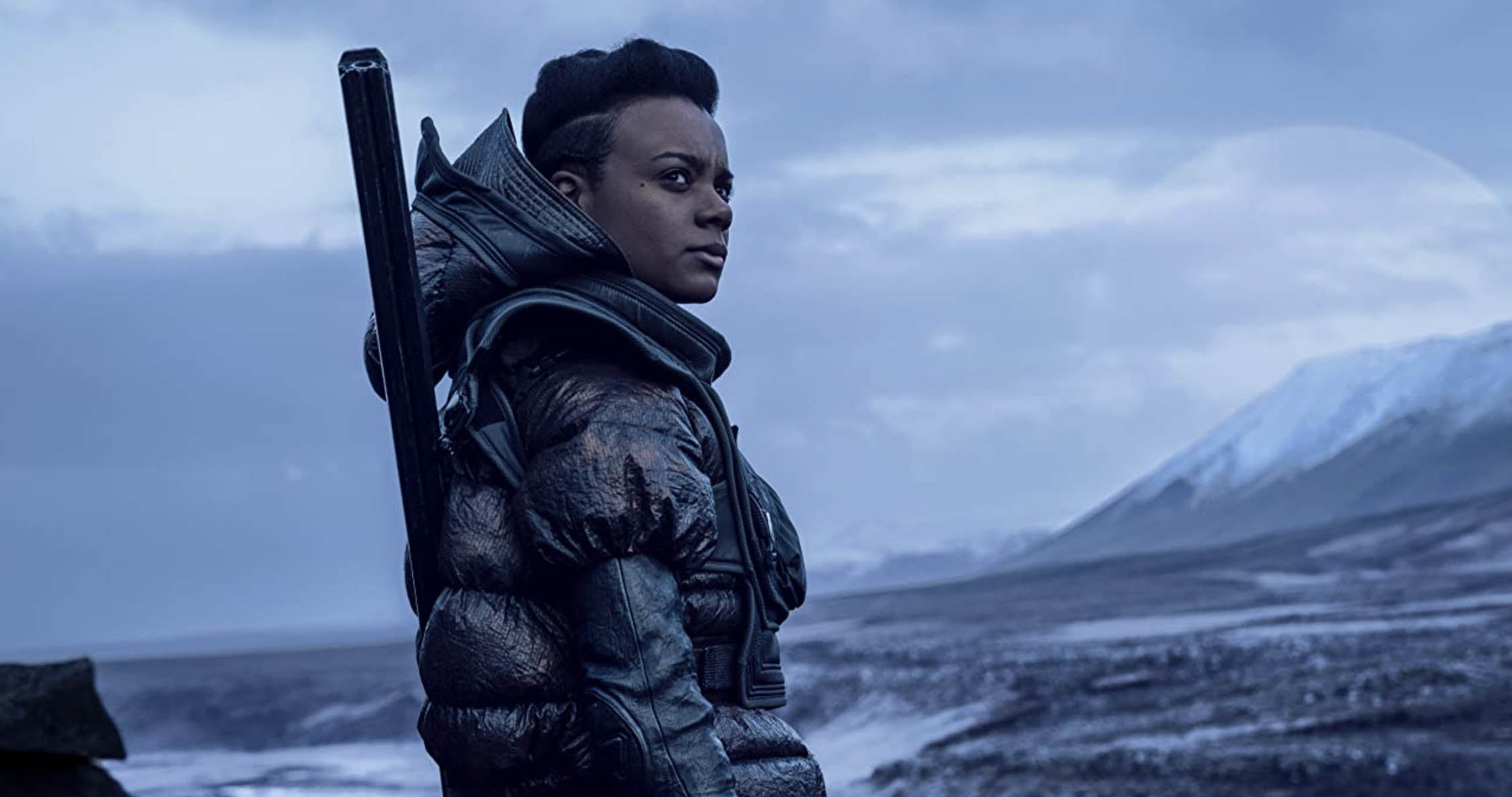 Beginning with the explosion of the starbridge on Trantor, to the desert landscapes of Terminus, Apple TV's Foundation has moments that will "wow" you with color, detail, and sound design. The series ended its first season in November 2021 and was announced to extend to a second season. There is a lot to build on in this show based on the series of books by American author Isaac Asimov, and the audio and video provide a great home theater experience. See more 4k shows and movies on Apple TV+.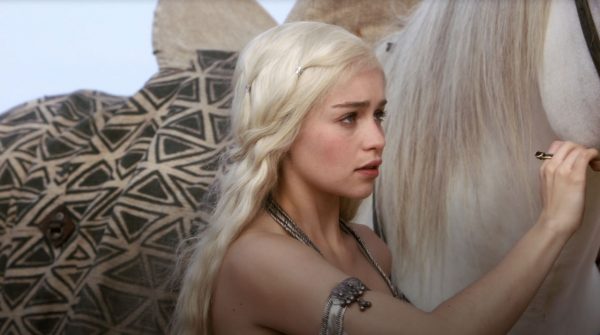 Game of Thrones (HBO)
Game of Thrones was only offered in HD (1080p) during its 8-season run on HBO, but you can now stream the episodes on HBO Max in 4K UHD with Dolby Vision HDR and Dolby Atmos. This show looks incredible on large 4k screens and projectors, and sounds just as good with a surround-sound speaker system to offer an immersive experience. The production quality of Game of Thrones is so good that the final two episodes of Season 9 were actually screened in IMAX theaters for a limited time. Before the streaming upgrade on HBO Max, GOT was only available in 4K from a 4K Blu-ray disc (ranked in our Best 4k Blu-rays Of All Time).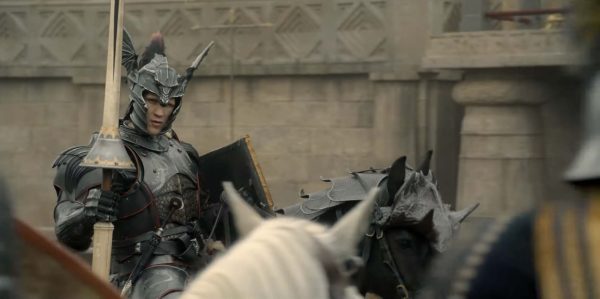 House of the Dragon (HBO)
House of the Dragon shows off incredible digital effects and cinematography that is complimented by 2160p (4k) resolution and Dolby Vision HDR. The immersive Dolby Atmos audio has some impressive moments that are reference quality (notably the screams of dragons that will shake your home theater). The show streams at about 20Mbps which isn't nearly as packed with data as 4k Blu-ray, but nevertheless delivers a quality image even in the darkest of scenes.
Lost In Space (Netflix)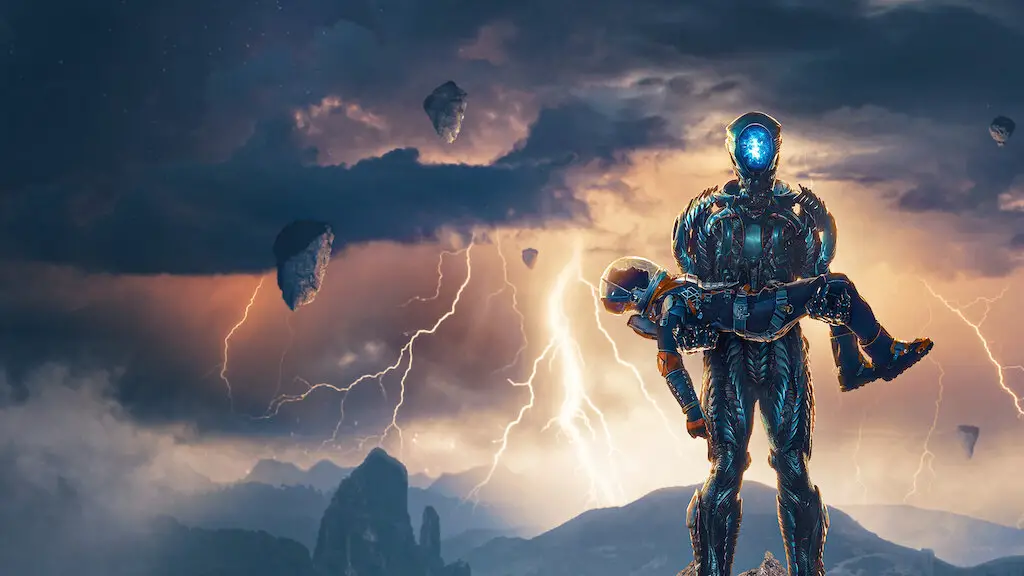 Lost In Space premiered its third season on Dec. 1, 2021 and has always been an impressive show for home theaters. The imagery is incredibly sharp in 4k and rich with color via Dolby Vision. However, you don't really even need HDR to appreciate the color in this series because the imagery already has good contrast and color depth. The series also shows off some excellent sound mixing with Dolby Atmos audio. See more 4k/HDR/Atmos titles on Netflix.
National Geographic: Welcome To Earth (Disney+)
One of the best shows you can watch right now especially if you own a 4K HDR TV is National Geographic's Welcome to Earth on Disney Plus. The documentary series starring Will Smith contains some of the best footage we've seen in the format, and is almost built to test your home theater's audio and visual capabilities. The cinematography is exceptional and the music composition by Daniel Pemberton is hypnotic. See more Disney+ movies & shows in 4k.
See (Apple TV+)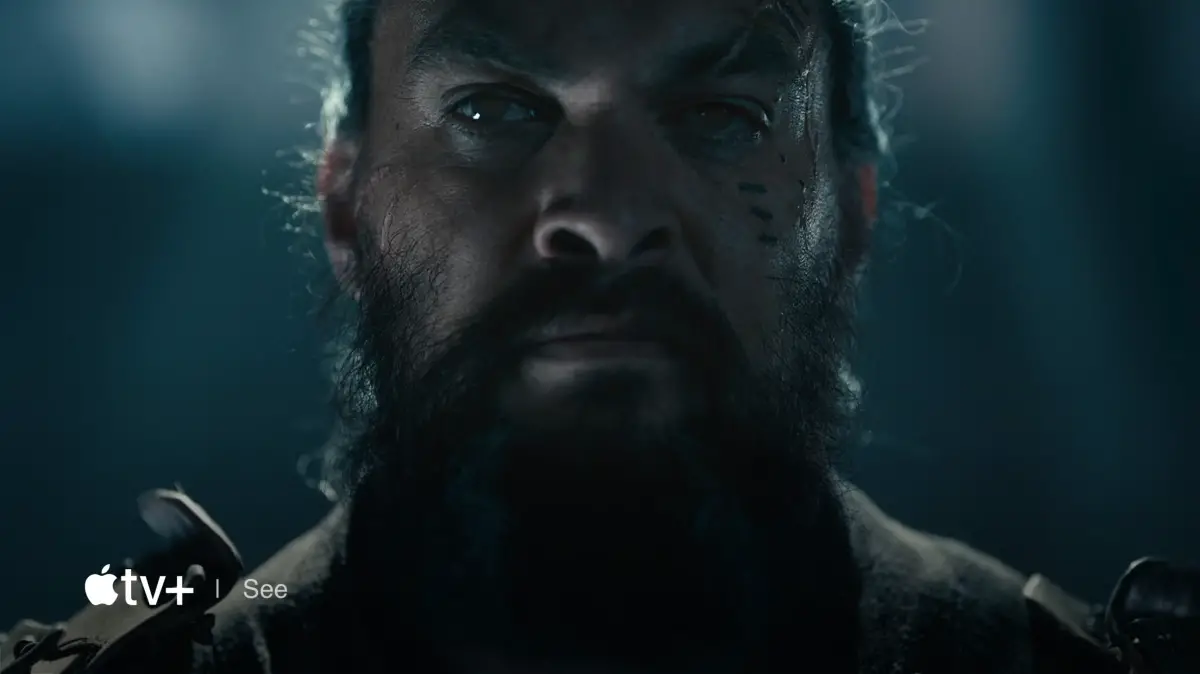 Season 2 of Apple TV's See premiered on August 27, 2021, bringing a new key member to the cast in Dave Bautista. The show, led by Jason Momoa, is shot with such dramatic lighting that you really need to watch it in a theater-like environment to appreciate the subtleties. Immersive sound (offered in Dolby Atmos) and rich detail (in 4k Ultra HD) make this a great watch on a home theater system. See more 4k shows and movies on Apple TV+.
Star Trek: Discovery (Paramount+)
Paramount+ Original Series Star Trek: Discovery streams with Dolby Vision and 5.1 Dolby Digital surround sound throughout its 4 seasons. It would be great if the show was offered in 4k resolution, but nevertheless is impressive in Full HD (1080p) resolution with expanded color via HDR. The visual effects are stunning in the series, and the layers of sound design can be immersive with the right speaker setup. Also be sure to check out Star Trek: Picard also on Paramount+ which looks equally as good. See a list of 4k/HDR/Amos titles on Paramount+.
Star Trek: Picard (Paramount+)
Now in its third and final season, Star Trek: Picard is a visually-stunning series that captures the essence of 'The Next Generation' with returning cast members led by Sir Patrick Stewart. But not only is the show worth watching for the cast, the sharpness (even if only in 1080p at best), color depth (offered in Dolby Vision HDR on supporting screens), and surround sound audio with Dolby Digital 5.1 make every episode a cinematic experience. See more 4k/HDR titles on Paramount+.
Stranger Things (Netflix)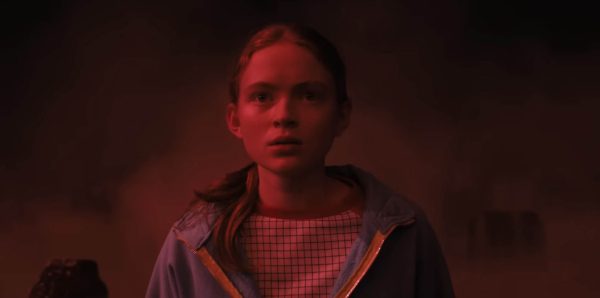 Stranger Things offers a great home theater experience with 4k Dolby Vision video and Dolby Atmos sound. With 34 episodes from 4 seasons, the show offers some incredible imagery and audio that will show off your home theater system.
The Book of Boba Fett (Disney+)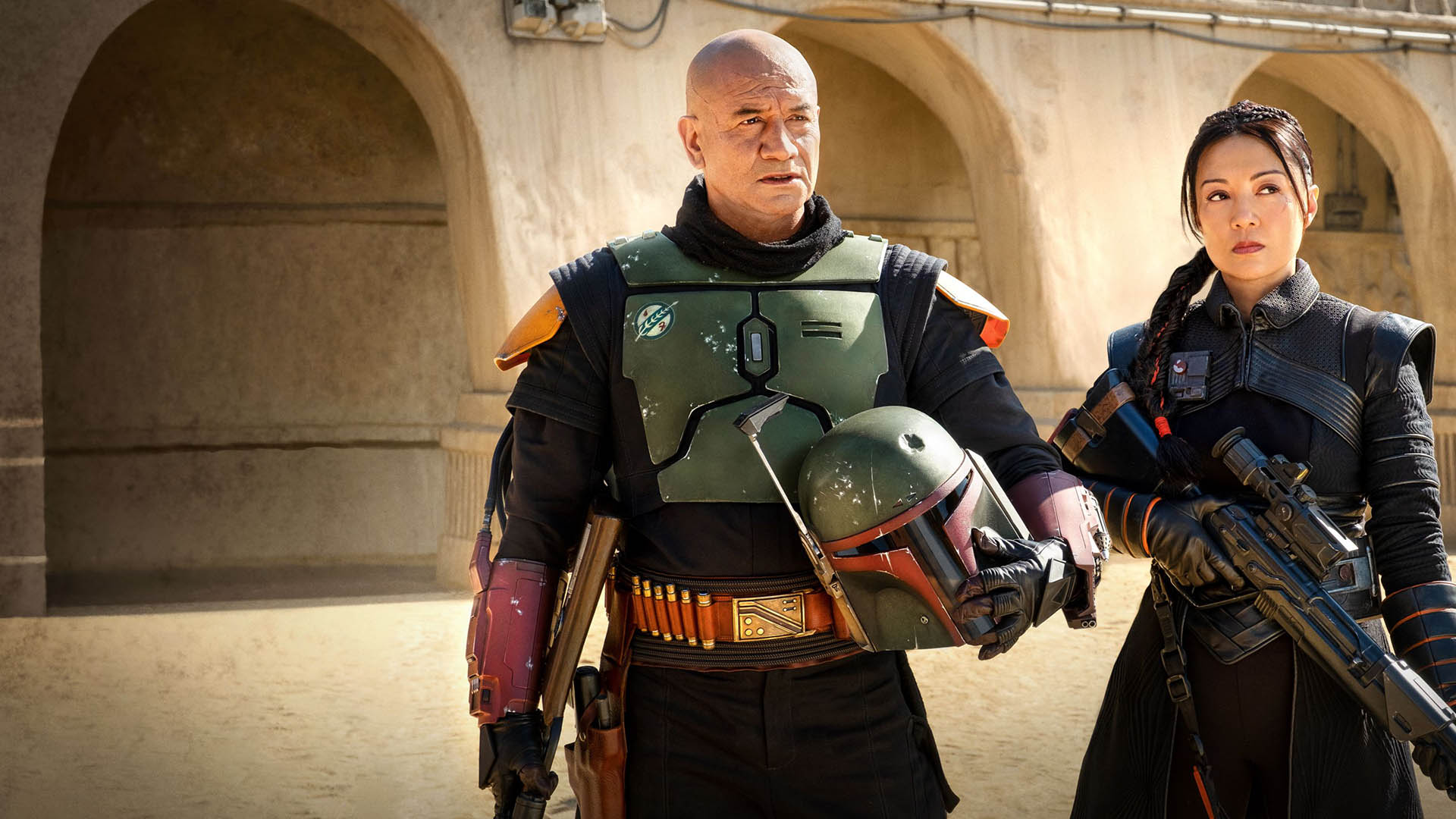 If you're a fan of Star Wars or Boba Fett there is definitely something for you in Disney Plus' The Book of Boba Fett which premiered in December 2021 with new chapters every Wednesday. The color (offered in Dolby Vision HDR), video resolution, and sound will showcase your home theater system capabilities. Also, be sure to check out two seasons of The Mandalorian also on Disney+. Check out more Disney+ movies & shows in 4k.
The Last of Us (HBO Max)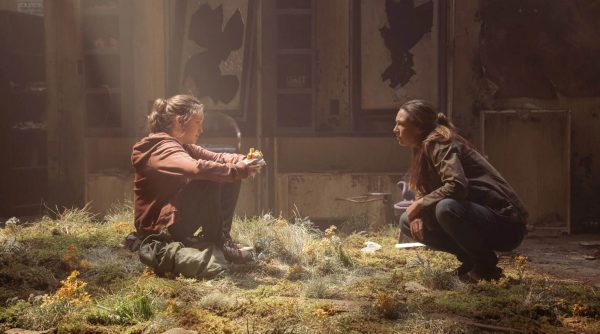 Inspired by the video games series by Naughty Dog, The Last of Us is a post-apocalyptic drama streaming on HBO Max (and coming to 4k Blu-ray & Blu-ray) that is an exceptional home theater experience. The video imagery in 4k resolution with Dolby Vision HDR compliments the incredible set designs and cinematic imagery of the show. And, the Dolby Atmos audio delivers an immersive experience most noticeable in the creepy zombie scenes reminiscent of the video game. The show is reason enough to buy a 4k HDR TV or projector.
The Lord of the Rings: The Rings of Power (Prime)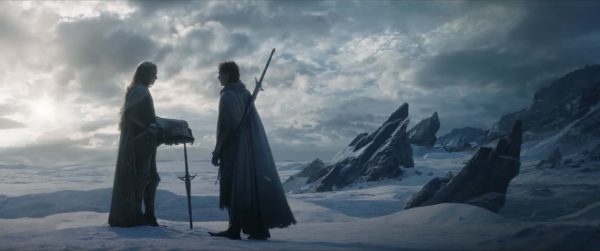 The Lord of the Rings: The Rings of Power on Amazon Prime may not have delivered everything Tolkien fans wanted in the series, but surely delivers an excellent home theater experience. The sharpness, contrast, and color depth are about as good as they can get in current streaming bitrates (4k video with Dolby Vision HDR streams at about 20Mbps). And, the soundtrack occasionally breaks into immersive moments with Dolby Atmos. The Rings of Power is definitely a series worth upgrading your home theater for.
The Mandalorian (Disney+)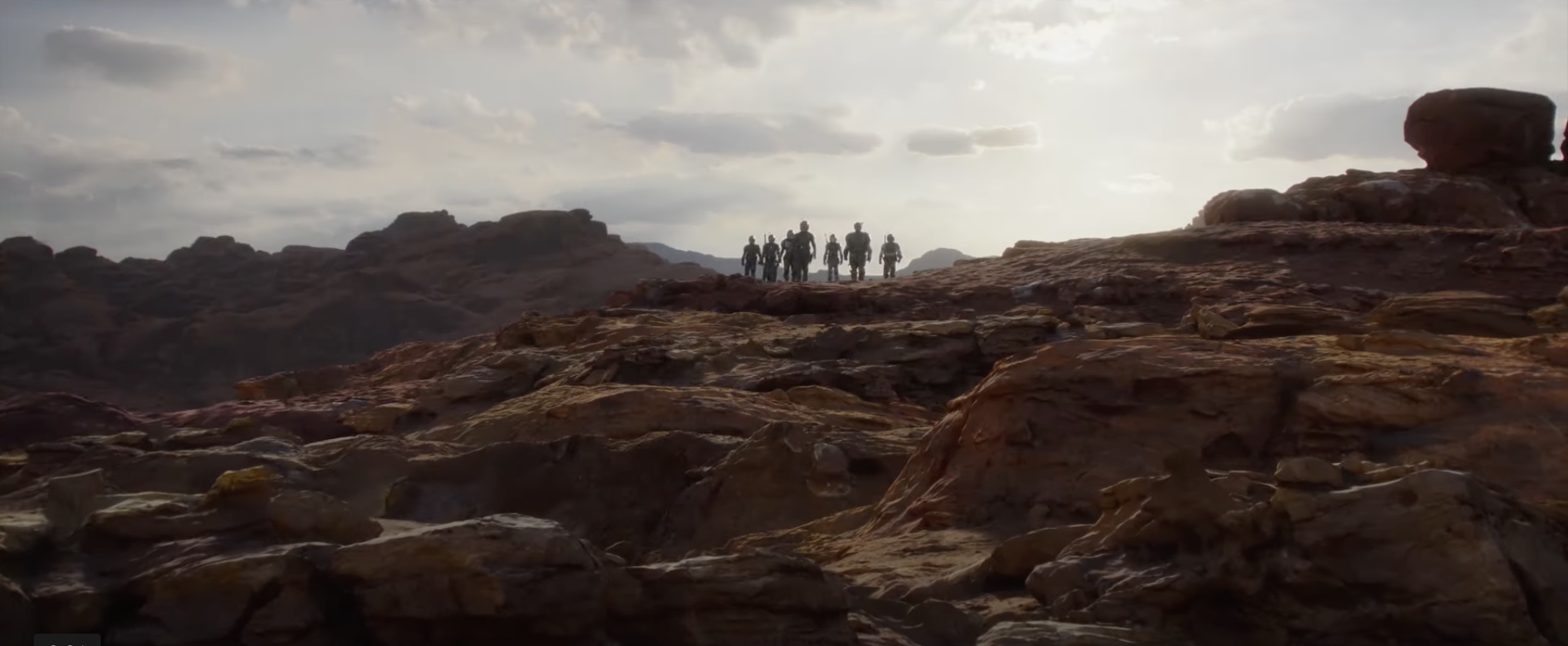 Now in its third season, Star Wars franchise series The Mandalorian on Disney+ is an epic series with signature sweeping landscapes (most of which was created in The Volume) that look about as epic as an episodic series could look. Best of all, the show is offered in 4k (2160p) resolution with Dolby Vision HDR and Dolby Atmos audio. This
The Witcher (Netflix)
Henry Cavill looks a little bit different in this original series on Netflix than in his breakout role as the Man of Steel but is convincing as the show's protagonist "Geralt of Rivia" — a monster hunter with magical abilities during a fictional medieval period. The series (based on the book series by Polish writer Andrzej Sapkowski) completed its second season in 2021 and a third season is expected in 2023. The dramatic imagery delivered in 4k is greatly enhanced with Dolby Vision HDR which adds tons of detail in shadow areas (the show is notably dark). And, the Dolby Atmos soundtrack with immersive surround sound effects is another reason to watch this series. See more titles in 4k/HDR/Atmos on Netflix.
Original Publish Date: Jan. 20, 2022