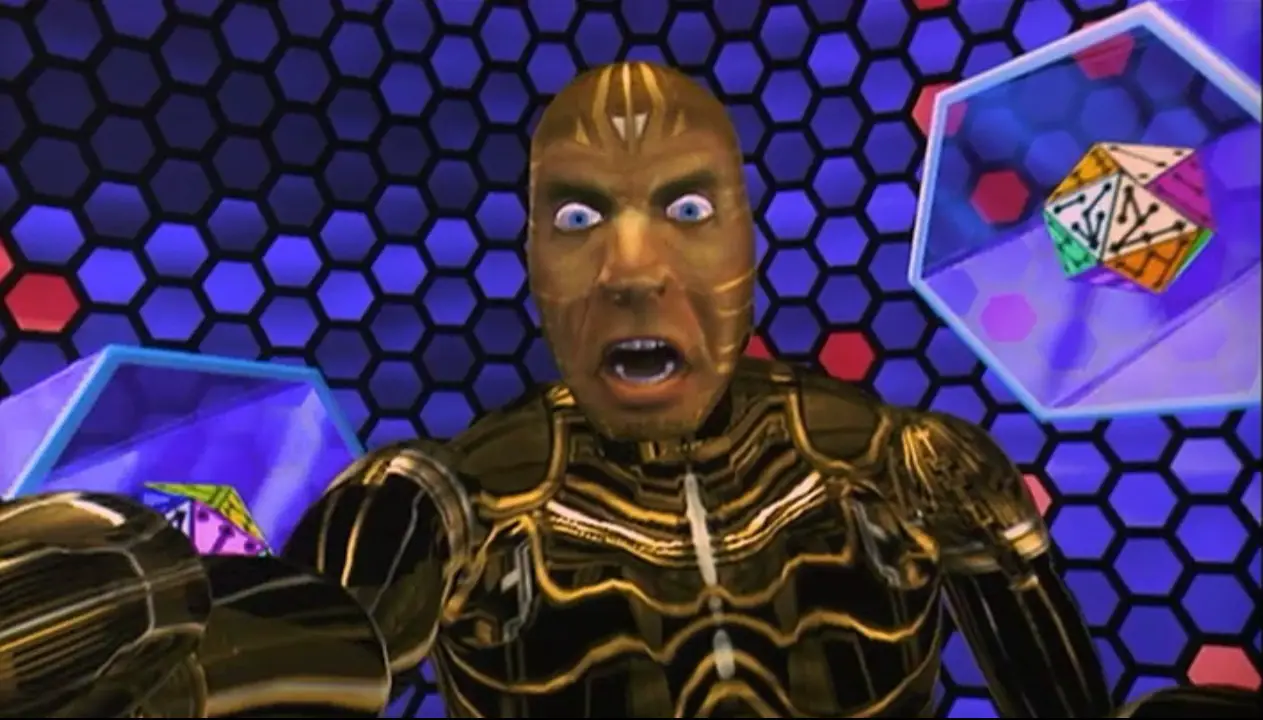 90s cult classic The Lawnmower Man is now streaming free with ads on Amazon Prime Video, YouTube Movies, and Vudu. The film is available in the "Director's Cut" from Shout! Factory with an additional 39 minutes of added footage.
On Prime Video, YouTube, and Vudu The Lawnmower Man is available in HD (1080p) resolution with Dolby 5.1 audio. This is a good quality stream if you consider many free movies are still only offered in 480p.
The Lawnmower Man is based loosely on the 1975 short story by Stephen King about a schizophrenic murderer who is hired for his services. The movie adds Doctor Angelo (Pierce Brosnan) who is intent on using the lawnmower man for digital experiments in creating greater intelligence.
The film was released on March 6, 1992 in the US with a run time of 108 minutes. The Director's Cut, released in 2017, runs 142 minutes including an opening scene with a chimpanzee wearing a Virtual Reality (or what you might call Augmented Reality) helmet to help him escape a testing facility.
The Director's Cut comes with a disclaimer regarding multiple source material. The new cut was created using both an interpositive of the theatrical cut and original camera negatives, resulting in some noticeable jump cuts between the footage.
A sequel to The Lawnmower Man, Lawnmower Man 2: Beyond Cyberspace, was released in 1996.