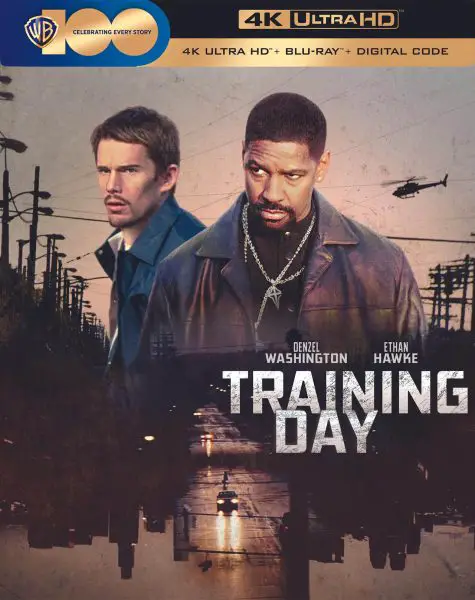 Training Day (2001) is the first film to celebrate the 100th anniversary of Warner Bros. in 2023 with a 4K Blu-ray upgrade that has never been available before. If you have seen the film you may already know that Denzel Washington won an Oscar for his lead performance as Alonzo Harris. And, Ethan Hawke received a nomination for best-supporting actor for his role as Harris' partner Jake Hoyt. Many consider Training Day to be Antoine Fuqua's signature film, a high-level drama with incredible plot structure and character building that is at the top of its class. Here is a review of the new 4k, HDR, and Dolby Atmos presentation of Training Day.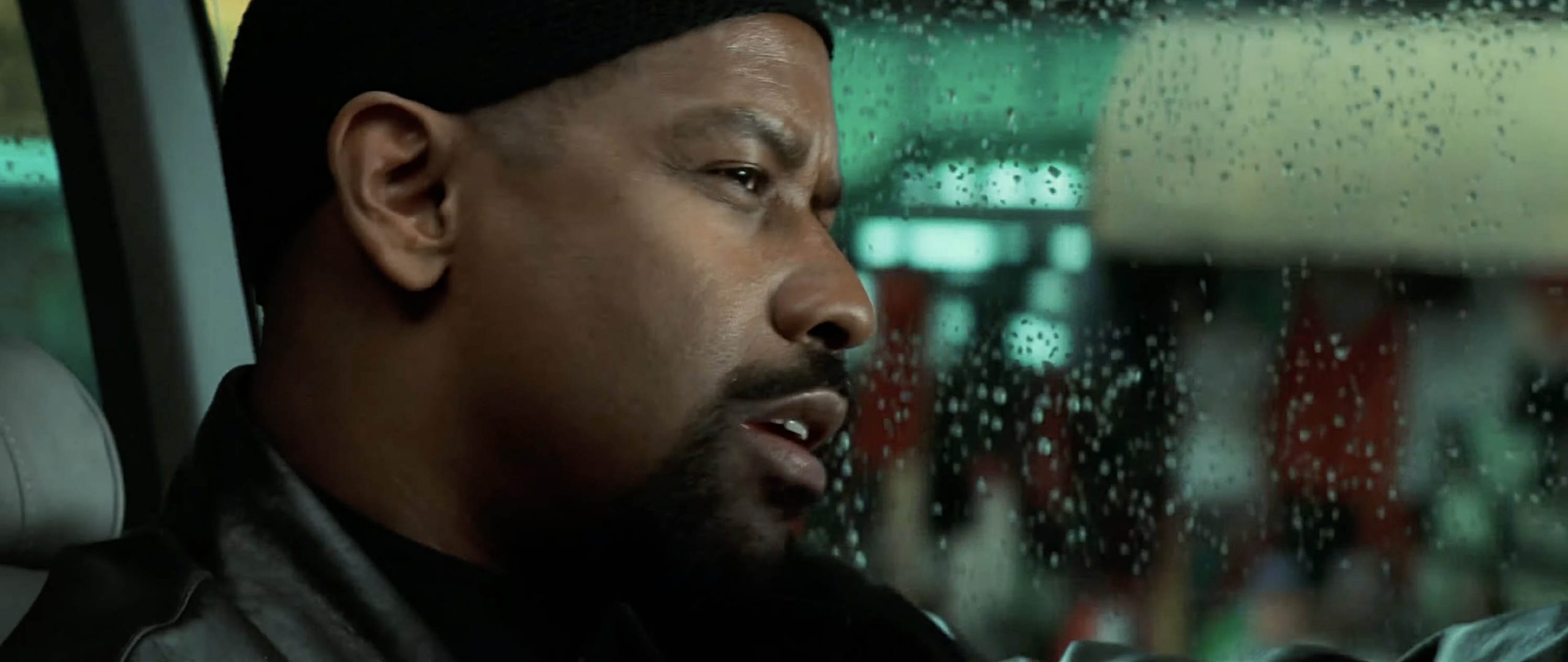 Video
On 4K Blu-ray, Training Day is a wonderful improvement over past Blu-ray and DVD editions. The sharpness level, enhanced by better contrast ratio and deeper color give this film a true cinematic quality that was lost on previous disc editions. 
You have to keep in mind though this film does have different color grading than previous presentations. There are yellowish and greenish casts that are not evident in previous HD versions (even digital) which appear warmer. But this color grading is truer to the original theatrical presentation on film. 
The black levels are fairly thick (meaning some details get buried at times), but much better than the crushed black levels and shadow areas in previous Blu-rays which now appear annoyingly flat compared to the 4K upgrade. But it's not just 4K resolution, it's the HDR10 that allows 10 bits of color rather than 8 bits of color that give this film a more analog look.
We also need to mention the aspect ratio is now back to its original 2.35:1 format as the previous Blu-rays presented the film in 2.4:1 (a slightly more stretched ratio).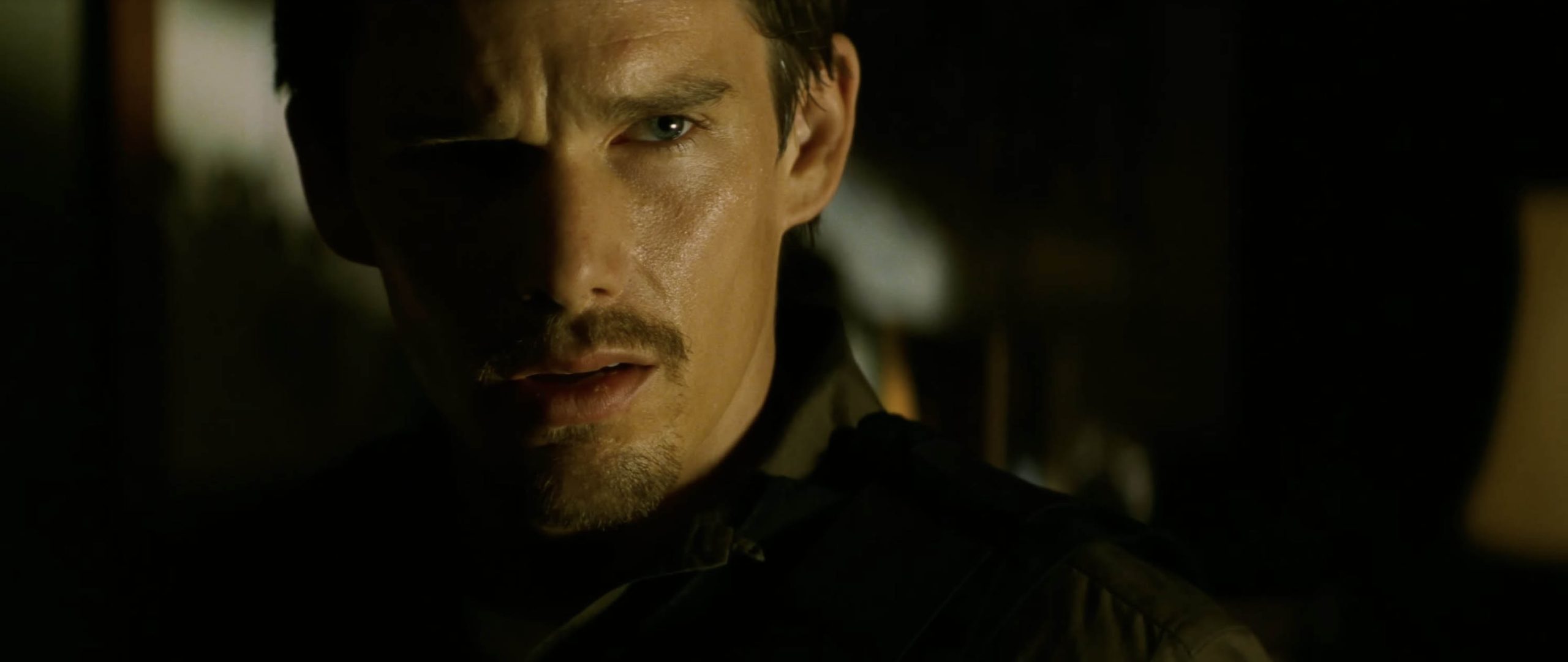 Audio
The 4K edition of Training Day gives the audio a substantial upgrade to Dolby Atmos/Dolby TrueHD 7.1 in 24-bit quality compared Blu-rays that offered the audio in Dolby Digital 5.1 (which were standard for WB titles) but notably an impressive mix.
The audio is certainly more dynamic in Atmos/TrueHD 7.1 with excellent bass notes that you can feel especially during the gun fights. There is some surround sound happening in which bullets, cars, and street noises immerse you in the scene. 
The object-based Atmos audio is not overdone, though, thankfully. If you do have a surround sound system the spatial audio only enhances the film. But if you don't, and most of your audio is coming from the front position of a sound bar or TV itself, the mix is still good, and dialogue is clean and pronounced in 2.1 channels.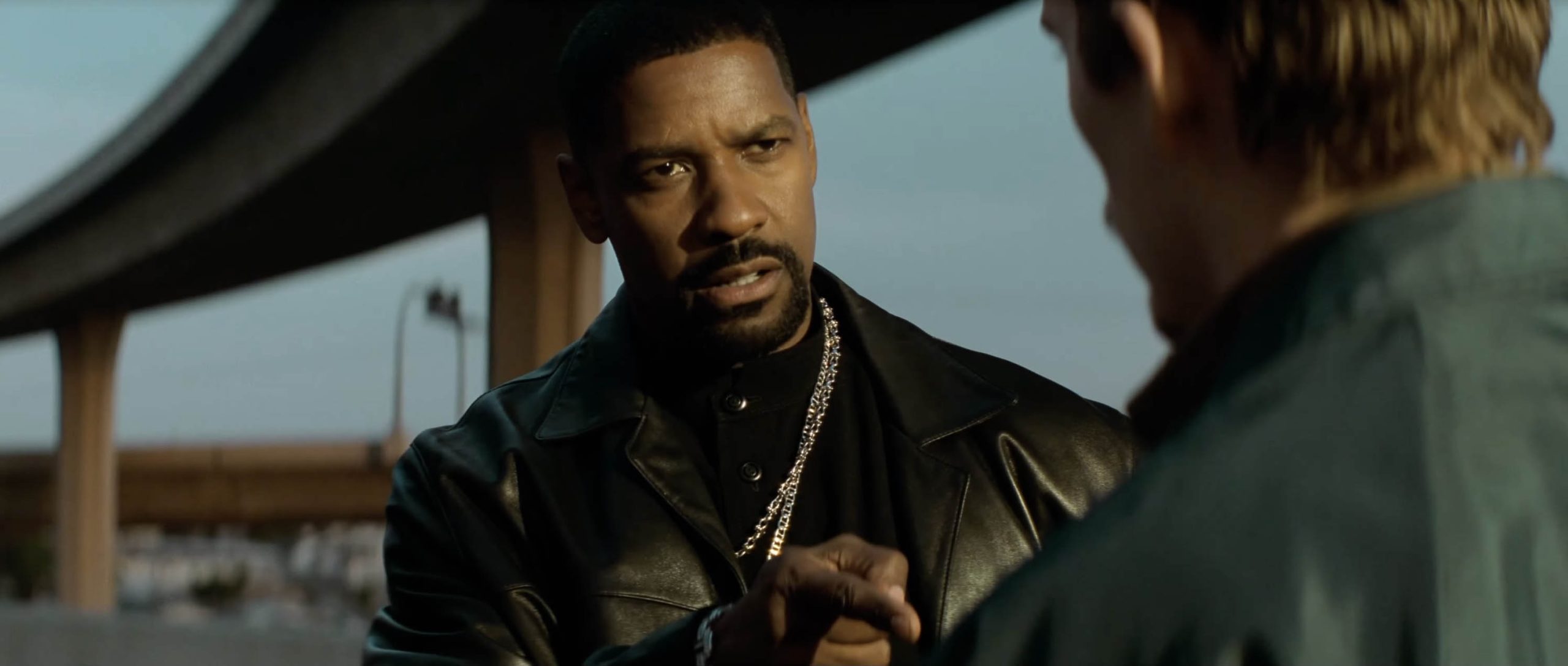 Bonus features
All of the bonus features have been previously released on Blu-ray with the exception of commentary by Director Antoine Fuqua offered on the 4K disc. On the Blu-ray legacy bonus features include additional scenes, an alternate ending, the theatrical trailer, Training Day: Crossing the Line, and two music videos by Nelly and Pharoache Monch.
Scores
Movie
5/5
Video
4/5
Audio
4/5
Bonus Features
3/5