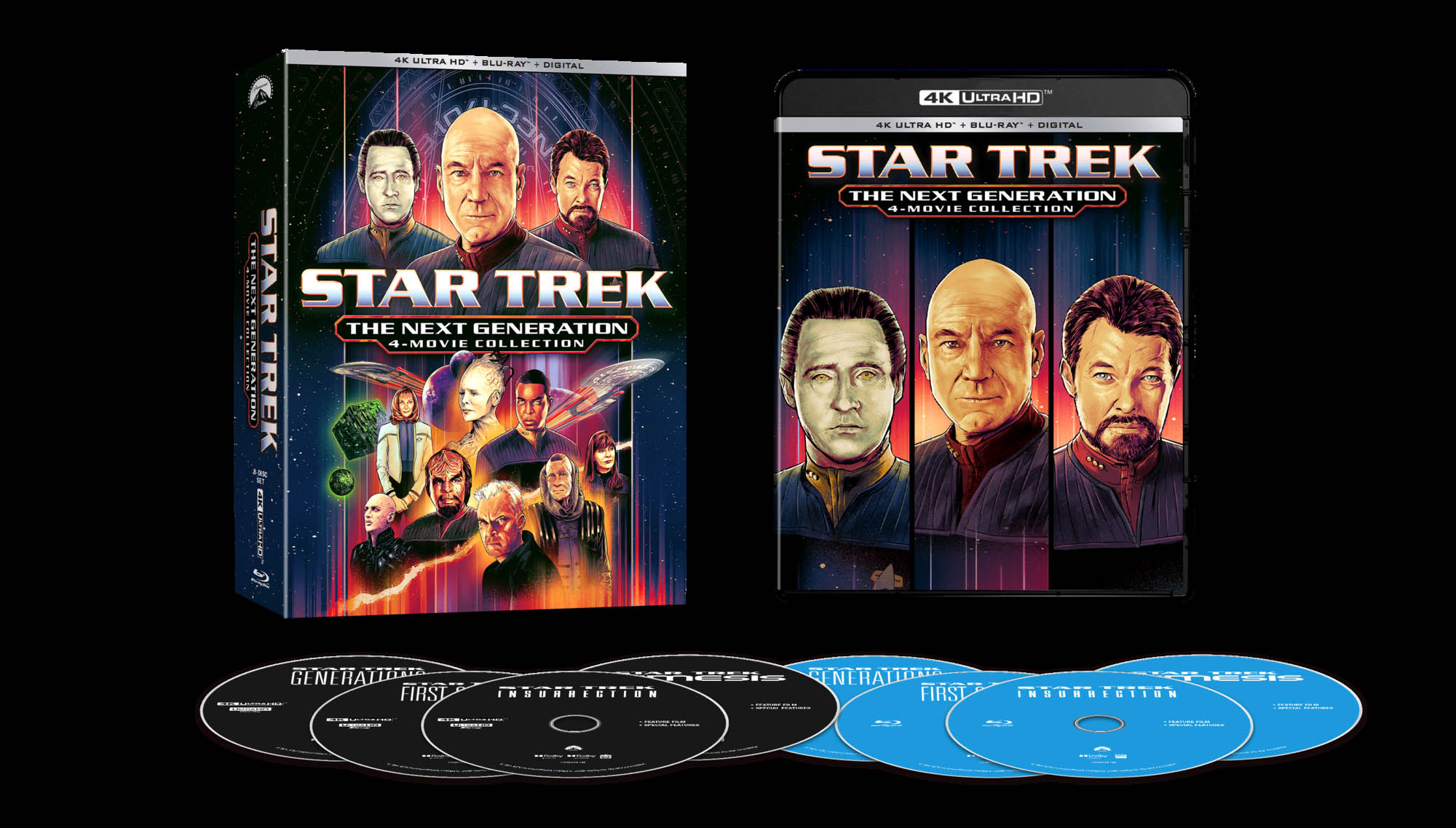 Star Trek: The Next Generation movies have been upgraded to 4k Blu-ray and will release on April 4, 2023. The four movies will also be available in a boxed set titled Star Trek: The Next Generation 4-Movie Collection.
The TNG motion pictures include Star Trek: Generations (1994), Star Trek: First Contact (1996), Star Trek: Insurrection (1998), and Star Trek: Nemesis (2002).
Each movie will be available in a 2-disc combo edition from Paramount Home Media with a 4k Blu-ray, Blu-ray, and Digital Copy. Bonus features include text commentary on the 4k discs and legacy content on the 1080p Blu-ray Discs.
On 4k Blu-ray, the Star Trek: The Next Generation films are presented in 4k (2160p) resolution with Dolby Vision and HDR10 High Dynamic Range specs. Audio is provided in Dolby TrueHD 7.1 — an upgrade from the previous Dolby TrueHD 5.1 offered on the most recent Blu-ray editions.