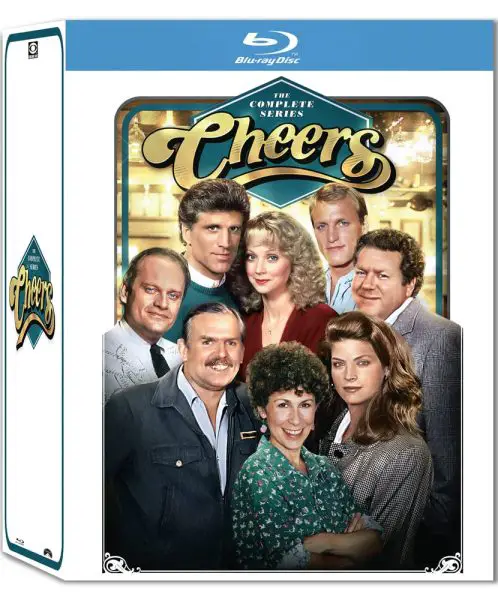 Classic 80s/90s TV sitcom Cheers will release for the first time on Blu-ray in a 33-disc collection from Paramount Home Media Distribution on April 25, 2023.
The 'Complete Series' includes all 270 episodes from the show's 11 seasons that ran from 1982 to 1993 on CBS along with extra bonus featurettes.
Cheers: The Complete Series on Blu-ray has an MSRP of $129.99. Buy on Amazon
Cheers stars Ted Danson, Andy Ackerman, Kelsey Grammer, Woody Harrelson, James Burrows, Shelley Long, John Ratzenberger, George Wendt, Kirstie Alley, Rhea Perlman. The series was created by James Burrows and brothers Glen and Les Charles. The show earned 28 Primetime Emmy Awards from a record of 117 nominations.
Studio Description: Ted Danson stars as Sam Malone, former relief-pitcher for the Boston Red Sox. From snooty, erudite Diane (Shelley Long) to ruthless corporate careerist Rebecca Howe (Kirstie Alley)—Sam remains a (somewhat) calming presence in his beloved establishment.