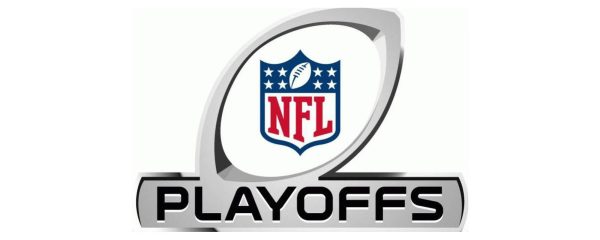 The 2023 NFL Wild Card weekend kicked off on Saturday, January 14 with a total of six games spread out through Monday, Jan. 16. But if you've got yourself a new 4k TV or 4k tablet how can the games be watched in 4k?
To break it down simply, only FOX is offering the NFL Wild Card games in 4k. The other networks carrying the games (NBC, CBS, and ABC) only offer HD as the highest quality. So, what games can you watch in 4k from FOX?
The NFC matchup between the Seahawks and 49ers at 4:30 PM ET on Saturday is the first NFL game this weekend in 4k. Then on Sunday (with a total of 3 games scheduled), the second game of the day on FOX will be available in 4k. The much-anticipated game features the (9-7-1) Giants vs. the (13-4) Vikings at 4:30 PM ET on FOX in SD/HD/4K. 
How To Watch In 4k
Cable/Satellite
There are several TV service providers that offer 4k including Altice Optimum, Comcast, DirecTV, Dish, and Verizon. You may need to upgrade your plan and/or add specific hardware. For example, DirecTV requires a 4k DVR to view 4k and to be set up by a service technician. You'll also likely have to pay more per month for 4k, somewhere between $10 and $20 depending on the service provider and equipment needed. See below for a list of service providers that offer 4k.
Live Streaming
Live 4k streams are only available with select services that currently include fuboTV YouTube TV but may also require a higher-tier plan or premium add-on. For example, YouTube TV charges an extra $19.99 per month for 4k streams (with the 4K Plus add-on). You can live stream 4k on authenticated FOX, FOX Sports, or FOX Now apps on Smart TVs, streaming media players, certain game consoles, tablets, and phones. Unfortunately, you can't get live TV in 4k with DirecTV, Hulu, or Sling, but you can watch the games in 4k through FOX-authenticated apps.
NFL Wild Card Weekend Schedule
Saturday, January 14
Seahawks (9-8) and 49ers (13-4)
4:30 PM ET FOX 
Chargers (10-7)  Jaguars (9-8)
8:00 PM ET NBC 
Sunday, January 15
Dolphins (9-8) vs. Bills (13-3) 
1:00 PM ET CBS
Giants (9-7-1) vs Vikings (13-4)
4:30 PM ET FOX 
Bengals (12-4) vs. Ravens (10-7)
8:15 PM PM ET NBC 
Monday, January 16
Cowboys (12-5) vs Tampa Bay Buccaneers (8-9)
8:15 PM ET ABC/ESPN/ESPN+
Watch the NFL Wild Card Playoffs in 4k/HDR
Altice USA Optimum 4k Channel
Comcast
On Demand or Live via Xi6 IP video client
DIRECTV 4k Channels
Channel 104 – DTV4K – 24/7 shows, originals & docs
Channel 105 – LIVE4K – Live Sporting Events
Channel 106 – LIVE4K2 – Live Sporting Events
DISH 4k Channels
Verizon Fios TV One
Channel 1498 (Fios TV 4k 1)
Channel 1499 (Fios TV 4k 2)
Read more about 4k channels and streaming services.
Watch the NFL Wild Card Playoffs in HD