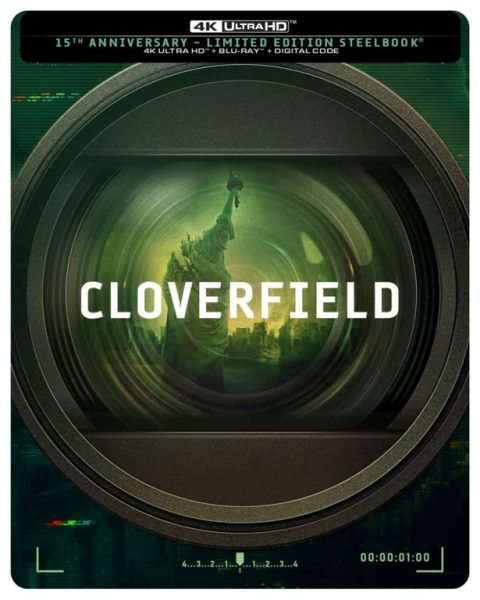 Paramount will celebrate the 15th anniversary of Matt Reeves' Cloverfield (2008) with a 4k Blu-ray SteelBook edition on January 17th, 2023.
The 2-disc combo edition comes in a Limited Edition SteelBook case with new custom artwork and a plastic slip sleeve (great for protecting the metal case from scratches!).
Like the previous 4k edition released in 2018, Cloverfield is presented in 2160p with Dolby Vision and HDR10 High Dynamic Range formats. The English audio is provided in Dolby TrueHD 5.1, as well as French, Spanish, Portuguese, German, and Japanese languages in French in Dolby Digital 5.1. Subtitles are provided in multiple languages.
Special Features
The Making of Cloverfield
Cloverfield Visual Effects
I Saw It! It's Alive! It's Huge!
Clover Fun
Deleted Scenes with Optional Commentary
Alternate Endings with Optional Commentary
Easter Eggs
Audio Commentary by director Matt Reeves
Cloverfield (2008) on 4k Blu-ray/Blu-ray with SteelBook packaging (1/17/23) is list-priced $30.99. Buy on Amazon