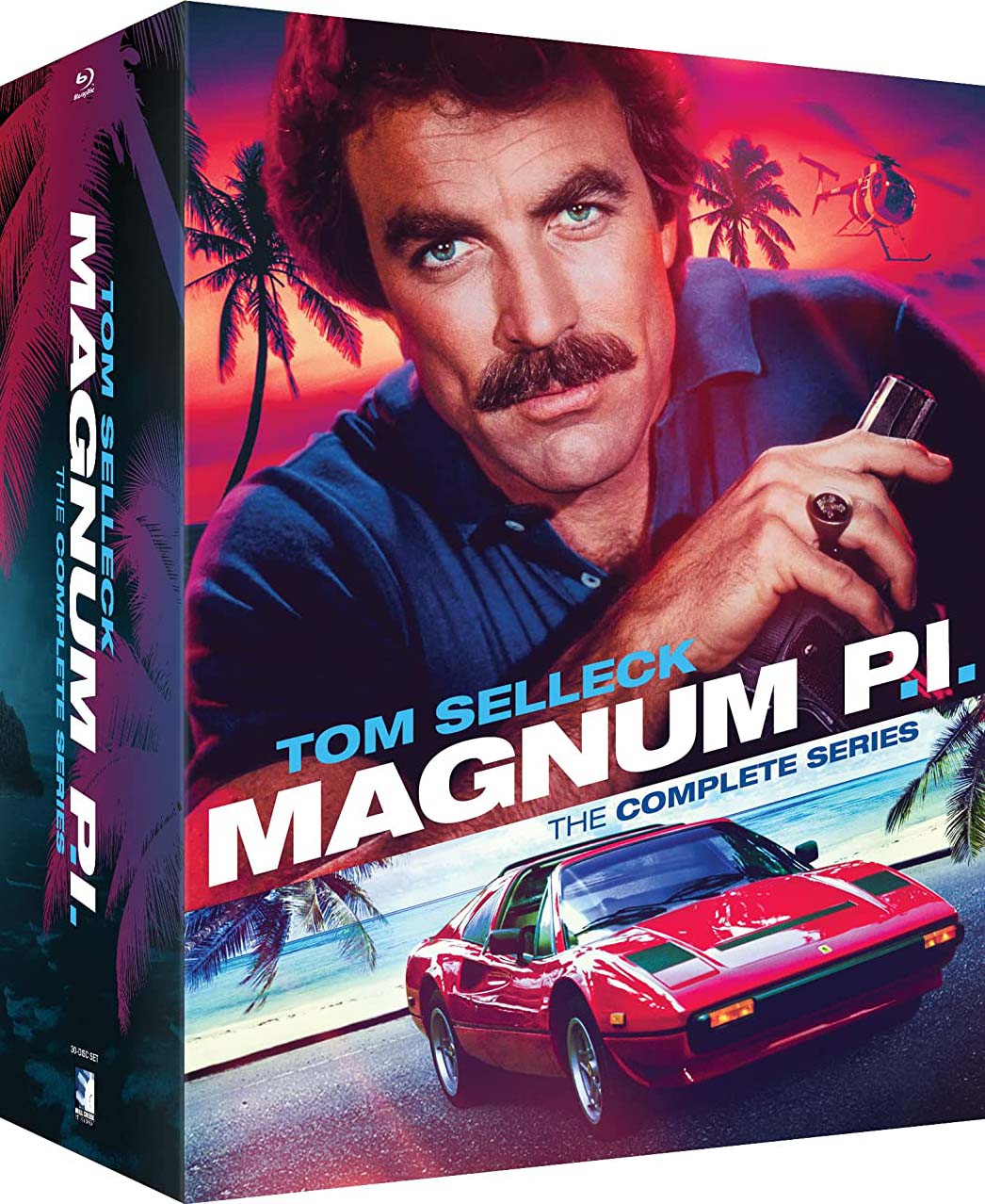 All 8 seasons of 80s detective show Magnum P.I will release to Blu-ray Disc for the first time in The Complete Series arriving March 22, 2022 March 29, 2022.
The 30-disc boxed set from Mill Creek Entertainment totals 130 hours from 8 seasons that aired from 1980 through 1988.
The collection will be the first time the show has ever been available in high definition.
Episodes of Magnum P.I. are presented in 1080p with DTS-HD Master Audio 2.0 and optional English subtitles.
Magnum P.I.: The Complete Series is priced $119.99 (List: $179.99). Order on Amazon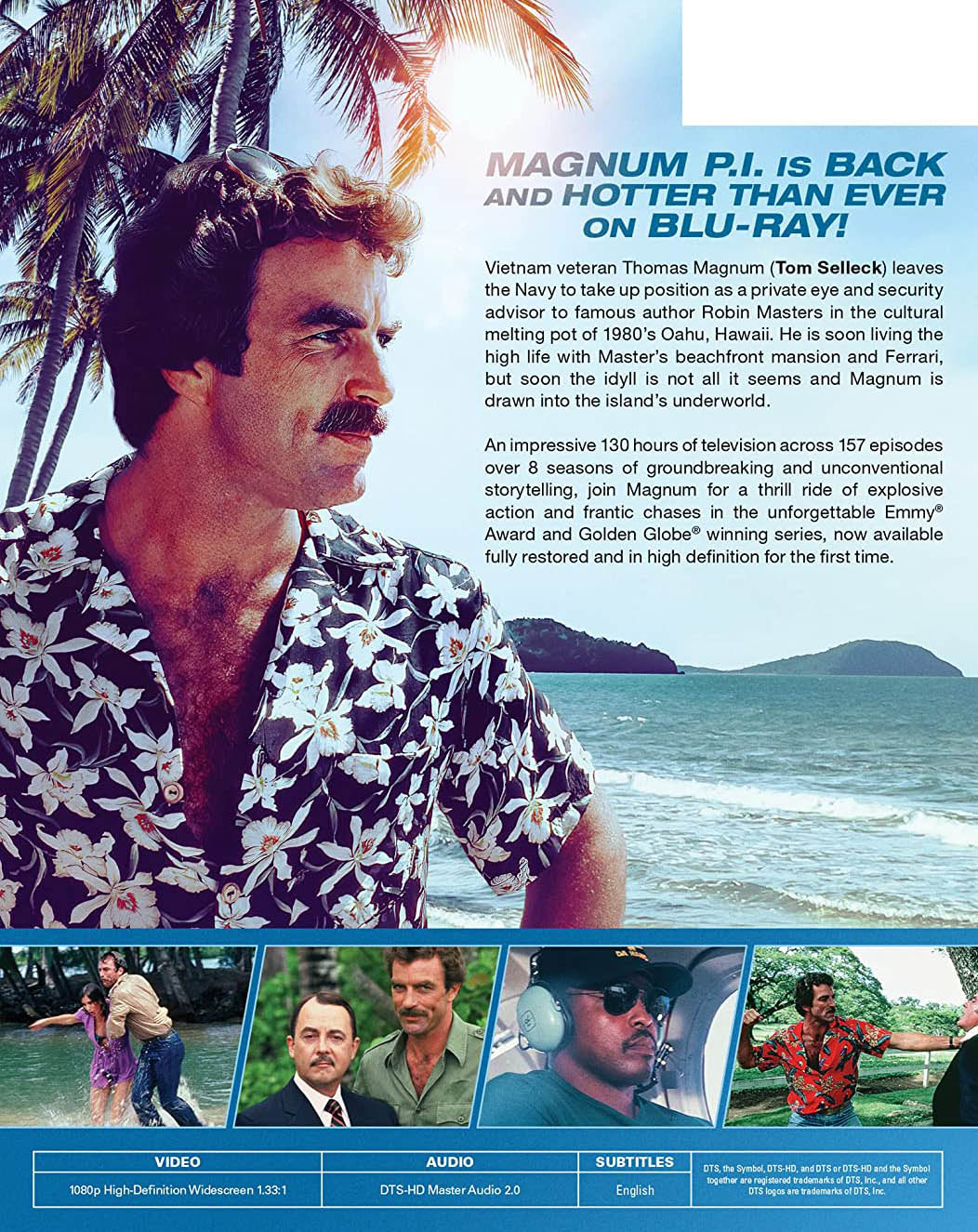 EXTRA FEATURES:
NEW INTERVIEWS
New Interview with Composer Mike Post
New Interview with Writer/Producer/Director Reuben Leder
New Interview with Writer/Producer Chris Abbott
New Interview with Author C. Courtney Joyner on the Career of Director Virgil Vogel
New Interview with Actress/Writer Deborah Pratt
THE ROCKFORD CONNECTION:
2 Episodes of THE ROCKFORD FILES featuring Tom Selleck
White on White and Nearly Perfect (Season 5, Episode 4)
Nice Guys Finish Dead (Season 6, Episode 6)
FLASHBACK FEATURETTES
The Great 80's TV Flashback
Inside the Ultimate Crime Crossover
America's Top Sleuths
AUDIO COMMENTARIES
PLEASURE PRINCIPLE (Season 8, Episode 2) with Writer Jay Huguely
LEGEND OF THE LOST ART (Season 8, Episode 10) with Writer Jay Huguely
RESOLUTIONS PT. 2 (Season 8, Episode 13 – Series Finale) with Co-Executive Producer Chas Floyd Johnson