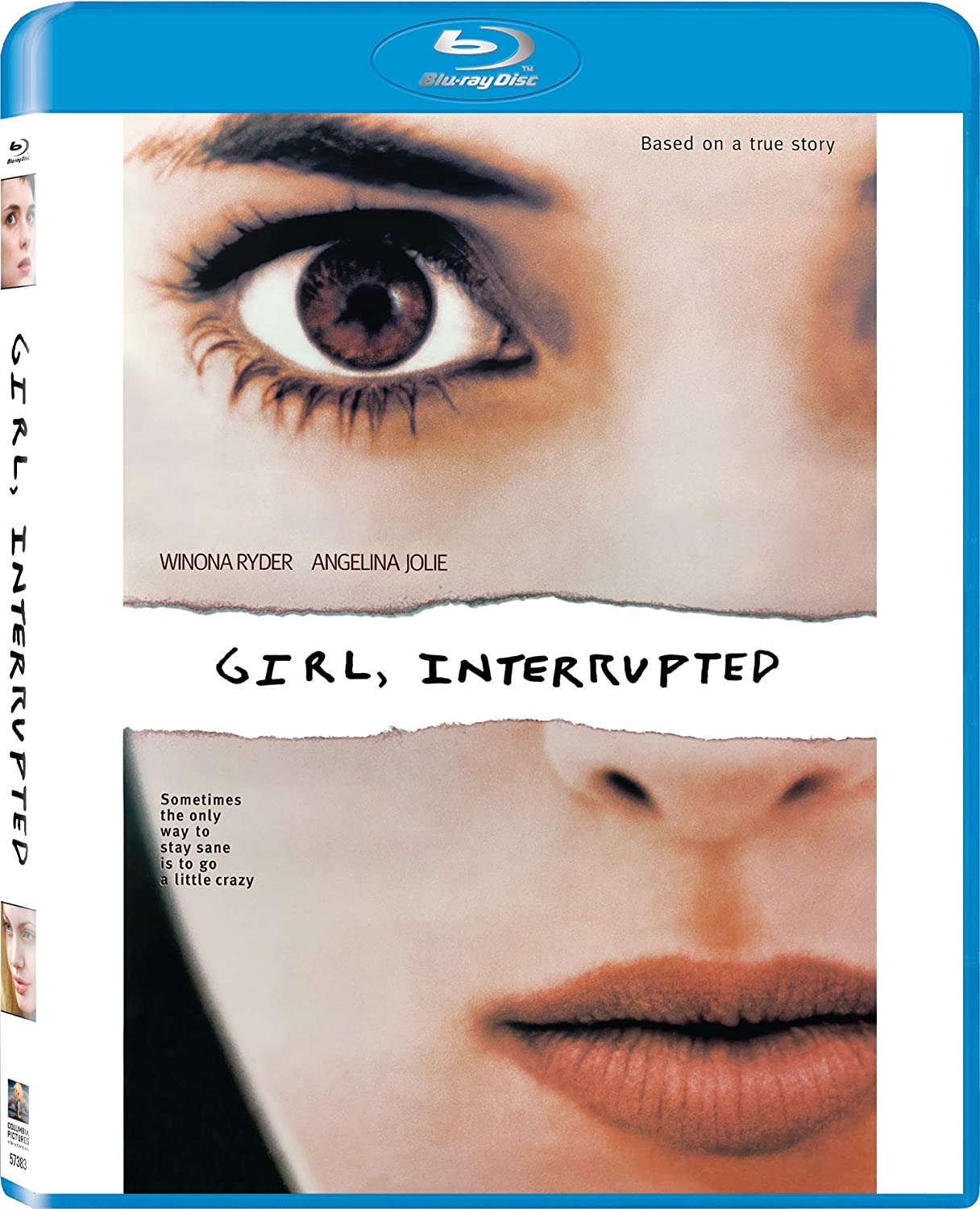 Oscar-winning film Girl, Interrupted (1999) from Columbia Pictures is releasing to Blu-ray Disc for the first time on March 30, 2021. The movie was directed by James Mangold and stars Winona Ryder and Angelina Jolie (Best Supporting Actress).
On Blu-ray, Girl, Interrupted is presented in 1080p resolution with an English soundtrack in DTS_HD 5.1. Subtitles are provided in English SDH.
Girl, Interrupted on Blu-ray Disc is priced $22.99 on Amazon.
Special Features
Audio Commentary by director James Mangold
The Making of Girl, Interrupted
Theatrical Trailer
Synopsis: Set in the changing world of the late 1960's, GIRL INTERRUPTED is the searing story of Susanna Kaysen (Ryder), a young woman who finds herself at a renowned mental institution for troubled women. Based on the best-selling novel of the same name and directed by celebrated director James Mangold, GIRL INTERRUPTED features tour de force performance by todays most critically acclaimed young actors. Kaysen's prescribed "short rest" from a psychiatrist she had met only once becomes a strange, unknown journey into Alice's Wonderland, where she struggles with the thin line between normal and crazy. Kaysen soon realizes how hard it is to get out once she has been comitted, and she ultimatley has to choose between the world of people who belong inside or the difficult world of reality outside.