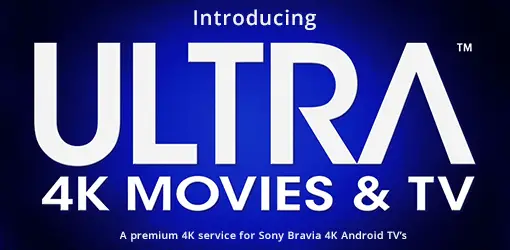 Sony Pictures Store has been sending out emails to customers alerting them to the shutdown of the service on July 26. (Since April 18, the online platform has no longer been accepting new accounts, purchases, or digital code redemptions.)
If you've previously purchased or redeemed movies on ULTRA, the email may include a list of those titles along with a code to transition them to Movies Anywhere (which offered a simple click from the email to MoviesAnywhere.com).
The email from Sony clarifies what is valid to be transitioned to MA:
"Only movies that were available for direct purchase on the Android and Windows ULTRA apps will be part of this Movies Anywhere code transition."
This indicates titles from other studios or that were not available for purchase directly from ULTRA won't be transferred. However, if a code was redeemed from a 4k Blu-ray Disc on ULTRA and part of their online library it should transfer.
Some of the titles I redeemed from 4k Blu-ray codes included Passengers (2016), Labyrinth, Angels & Demons, and The Fifth Element. Those movies which were previously only available in HD immediately showed up as 4k on Movies Anywhere. And, eventually converted to 4k UHD on Apple TV, FandangoNow, and Google Play (all MA partners).
Sony Pictures launched their ULTRA 4k streaming service back in 2016, but with the recent news of the service's shutdown it's important to get your purchases saved for future watching. (Read: How to get your Sony movies transferred.)
ULTRA is (but not for long) an UltraViolet partner so the streaming service was also able to play movies redeemed or purchased from other platforms as long as registered with UV. But UV is also ending this summer. (Read: What you need to do before UltraViolet shuts down).
It's worth mentioning that Sony's digital redemption website is still working at https://redeem.sonypictures.com. This is where you can continue to redeem digital codes found in Blu-ray and Ultra HD Blu-ray packaging.