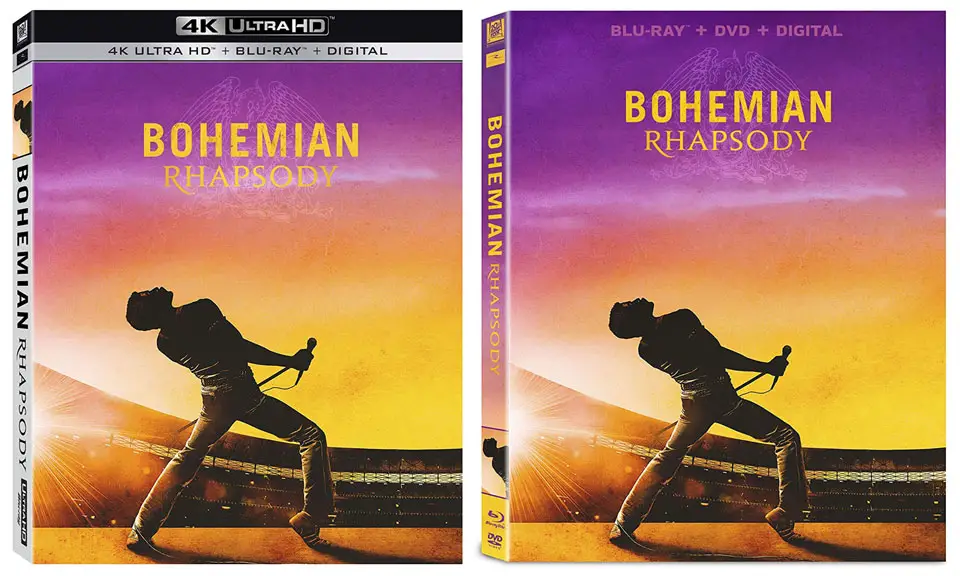 We've got the release dates for Bohemian Rhapsody to Digital, Blu-ray and 4k Blu-ray, as well as details on the exclusive retailer editions from Best Buy, Target and Walmart.
Release Date
The film is first expected to release early to digital on Tuesday, January 22, followed by Blu-ray, 4k Blu-ray and DVD on February 12, 2019. Upon disc release, Bohemian Rhapsody will also be able to rent On-Demand from TV and digital movie services.
Details
Our choice edition, Bohemian Rhapsody on 4k Blu-ray features a Dolby Atmos/Dolby TrueHD 7.1 soundtrack underscoring 4k resolution video with High Dynamic Range (HDR10) color and contrast. Subtitles are provided in English SDH, French and Spanish.
Bonus features include the complete Live Aid movie performance featured in 4k that was not seen in theaters, along with featurettes "Rami Malek: Becoming Freddie," "Recreating Live Aid," and "The Look and Sound of Queen."
Each Blu-ray combo edition includes a second disc with the disc format the preceded it (either DVD or Blu-ray), as well as  code to redeem a digital copy (either HD or 4k).
Extras
The Complete Live Aid Movie Performance Not Seen in Theaters (featured in 4K Ultra HD HDR on the 4K Blu-ray Disc)
Rami Malek: Becoming Freddie
Recreating Live Aid
The Look and Sound of Queen
Price
At Amazon, the 2-disc Blu-ray edition of Bohemian Rhapsody is priced $19.96 (MSRP: $39.99), 2-disc 4k Blu-ray edition $24.96 (MSRP: $39.99), and 1-disc DVD $17.99.
Exclusives
The big box retailers have got their own Blu-ray versions of Bohemian Rhapsody up for pre-order, each with something unique from the standard or "common" editions.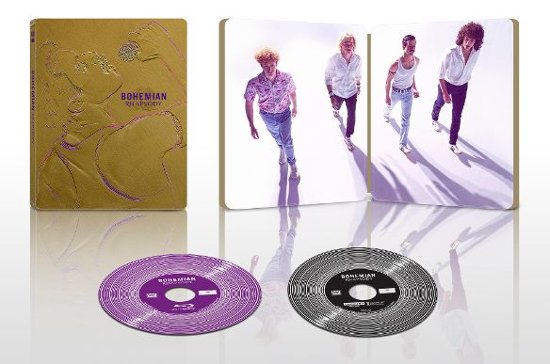 Best Buy has a special SteelBook edition already available to pre-order. The custom hardshell case has an embossed image of Freddie Mercury on the outside and photo of the band on the inside. Each included disc (4k Blu-ray and Blu-ray) is decorated in a vinyl record-looking design — one in purple and the other in black — queen's colors, no doubt. Price: $29.99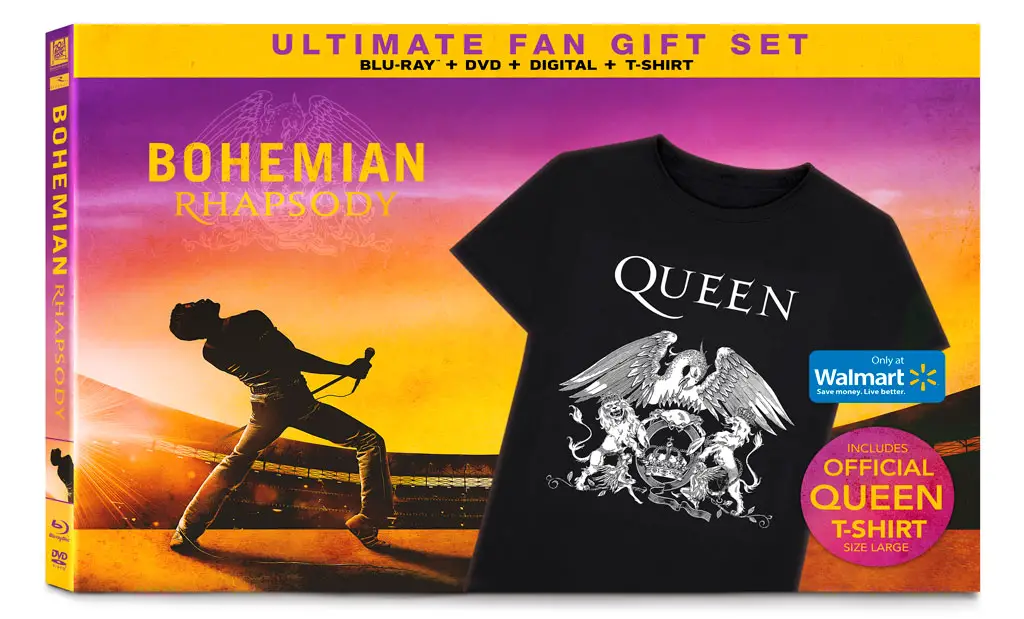 Walmart is taking pre-orders on their Bohemian Rhapsody "Ultimate Fan Gift Set" with an "Official" Queen T-Shirt (Size Large). The exclusive Blu-ray edition (not 4k Blu-ray) includes a DVD and Digital Copy to redeem. Price: $24.96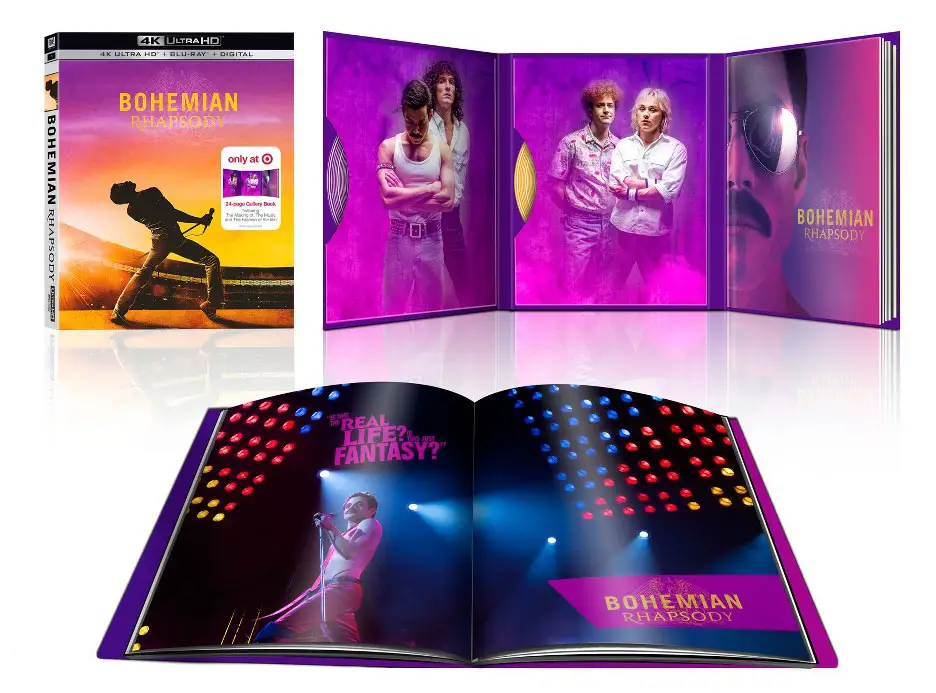 Target is big on photo books, and their exclusive limited edition of Bohemian Rhapsody continues the tradition. The 24-page gallery book presents images of the making of, music, and fashion of the film. Target is selling two versions of their exclusive, one on Blu-ray ($24.99) and the other 4k Blu-ray ($27.99).
[amazon_link asins='B07HSK3DWD,B07HSK1LXF,B07HSK3DWC' template='ProductGrid' store='hdrep-20′ marketplace='US' link_id='5a82690e-1461-11e9-924f-bf6cd1a330e9′]