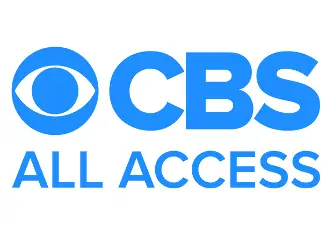 I'm not exactly sure what the point of a "Limited Commercials" subscription is. Can't CBS figure out how to either offer commercials or not? I mean, you're only talking about a $4 difference between the $5.99 "Limited" plan and $9.99 "Commercial Free" plan.
Nevertheless, CBS's "Limited Commercials" tier is now available on Amazon Fire TV. The launch of the cheaper service follows CBS CEO Les Moonves' applauding of the Fire TV platform calling it "absolutely amazing" for new CBS All Access subscriptions.
CBS still offers a one-week trial of their service, which is enough time to catch most of the 15-episode Star Trek: Discovery series or The Good Fight starring Christine Baranski (so take advantage!). Other All Access originals include Strange Angel (June, 2018), One Dollar premiering on Aug. 30, and Tell Me a Story premiering on Oct. 31, 2018.
CBS All Access launched their "Commercial Free" plan on Fire TV back in January with the promise to offer the lower-priced tier in the near future. Earlier this month the network claimed they would reach 2.5 million subscribers by October, 4 million subs in 2019, and what some might call "lofty predictions" of 8 million subscribers by 2022.
Devices that support CBS All Access include Fire TV, Apple TV, Chromecast, PlayStation 4, Roku, and Xbox, as well as Android, iOS, and Windows 10 devices.
Also Read: Patrick Stewart To Star In, Executive Produce New Star Trek Series