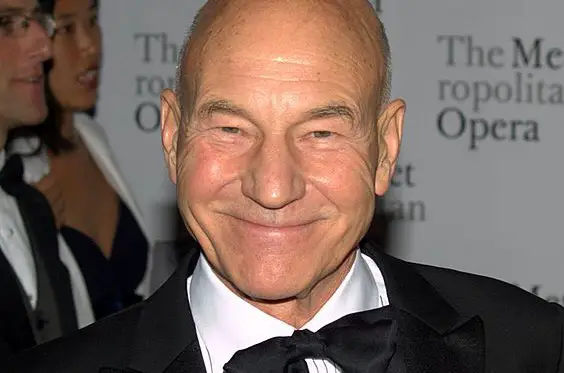 It's been over 30 years since Patrick Stewart first appeared as Captain Jean-Luc Picard in Star Trek: The Next Generation. Now, he will star in a new Star Trek series launching this fall on the CBS All Access platform.
Alex Kurtzman, co-creator and executive producer of Star Trek: Discovery who recently became the series' showrunner, will also executive produce the new Star Trek episodic series starring Stewart. The title, details, and other cast members are unknown at this point in time. However, we have learned the series will explore the second chapter of Picard's life after TNG.
"With overwhelming joy, it's a privilege to welcome Sir Patrick Stewart back to the Star Trek fold. For over 20 years, fans have hoped for the return of Captain Jean-Luc Picard and that day is finally here," said Kurtzman.
At a Star Trek convention in Las Vegas today, Stewart announced his commitment to the new series.
"It is [ ] an unexpected but delightful surprise to find myself excited and invigorated to be returning to Jean-Luc Picard and to explore new dimensions within him. Seeking out new life for him, when I thought that life was over," said Stewart.
As well as starring in, Stewart will also executive produce the untitled Star Trek series along with several other producers and Kurtzman.
"I look forward to working with our brilliant creative team as we endeavor to bring a fresh, unexpected and pertinent story to life once more," he said.
Rumors of a new series and the involvement of Stewart had been lingering since June when Kurtzman was given a new $25M extension to work on expanding the Star Trek franchise on CBS.