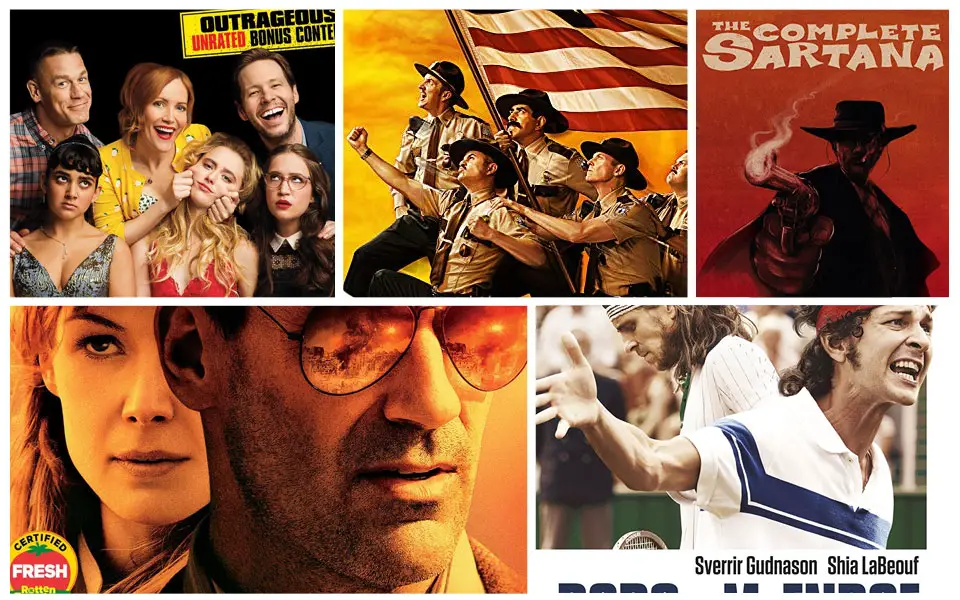 Here's what's new on Blu-ray and Digital this week.
On Blu-ray, Universal's Blockers starring Leslie Mann and John Cena is available in a 2-disc edition with Blu-ray, DVD and Digital HD copy. Beirut starring Jon Hamm and Rosamund Pike also arrives in a combo pack with Blu-ray, DVD and Digital HD copy. The Complete Sartana limited edition from Arrow Video compiles all all five Sartana films from new 2k restorations. And, the biography Borg vs. McEnroe starring Shia LaBeouf arrives in a single-disc edition.
On digital this week highlights include Super Troopers 2 and Chappaquiddick both getting released two to three weeks earlier than Blu-ray and DVD. Here's a look at all the new titles available on Tuesday, July 3.
New on Blu-ray & Digital, July 3, 2018
Digital
Super Troopers 2
Chappaquiddick
Blumhouse's Truth or Dare
Maynard
Blu-ray
Blockers
JoJo's Bizarre Adventure Set 2: SC LE
Dietrich and von Sternberg in Hollywood
Beirut
The Cured
Submission
Another Wolfcop
7 Days in Entebbe
Mobile Suit Gundam 00 Blu-ray Collection 1
Where is Kyra?
Trek The Movie
The Jurassic Games
The Lullaby
Borg vs. McEnroe
Midnighters
Getting Naked: A Burlesque Story
House Shark
Christian Audigier The VIF
Magic Of Stella (2016)
Mansfield 66/6 (2016)
Don't Grow Up (2015)
Wacken (2014)
Sweet Blue Flowers (Aoi Haha) (2009)
Prefontaine (1997)
Devil Fish aka Monster Shark (1984)
Personal Problems (1981) – Kino Lorber
The Jericho Mile (1979)
The Last House On The Left (1972)
Akio Jissoji: The Buddhist Trilogy (1970)
The Complete Sartana (1968)
In case you missed it here are last week's new Blu-ray releases.