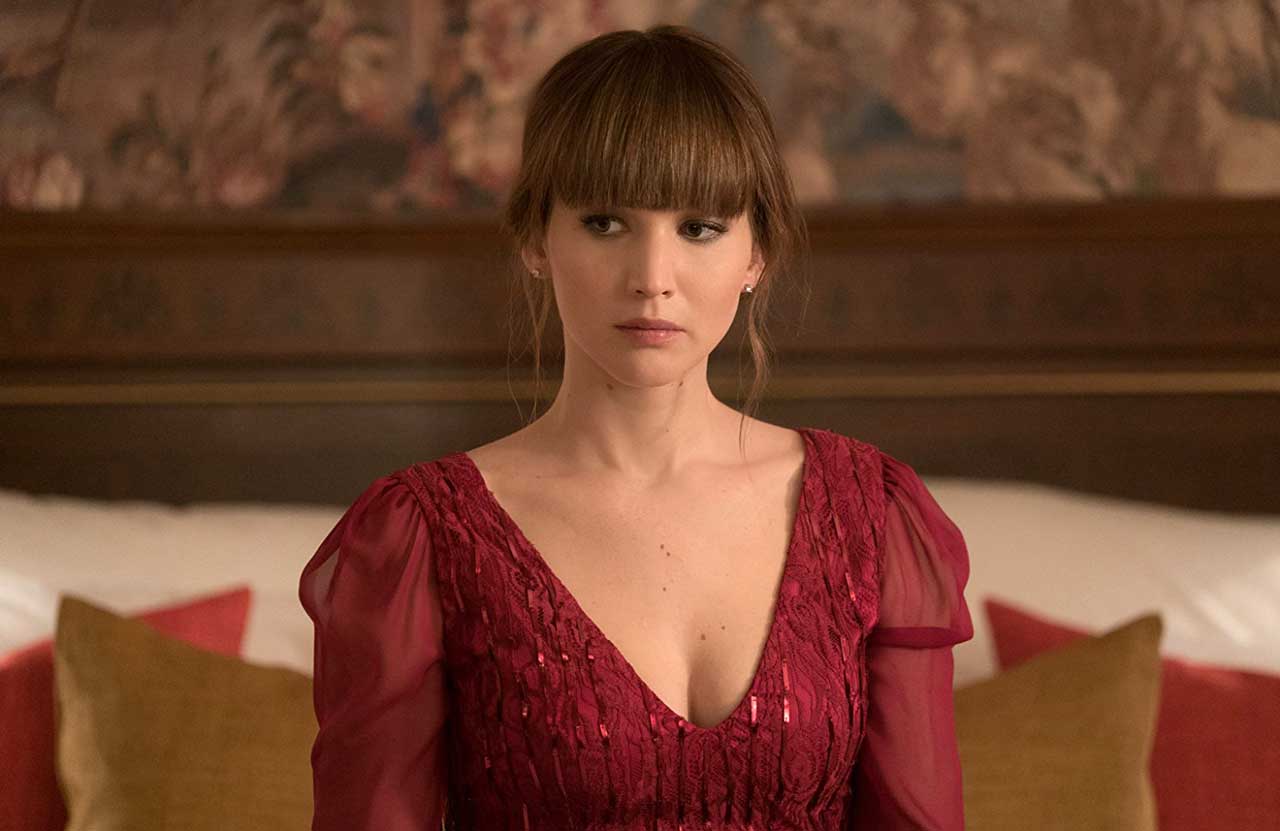 Red Sparrow starring Jennifer Lawrence has been released to digital formats including SD, HD and UHD (4k) a week earlier than the Blu-ray, 4k Blu-ray and DVD editions. Here's an overview of what formats are available, from which services, and what bonus content is free with the digital purchase.
Availability
Popular services where you can buy Red Sparrow in digital formats include Amazon Video, Apple iTunes, Google Play, FandangoNow, Microsoft Video, Verizon FiOS On Demand, and Vudu. For those of you with Ultra HD TVs, the film is available in Digital UHD (4k) from Apple iTunes (with HDR) and FandangoNow.
Bonus Material
The digital purchase of Red Sparrow includes plenty of bonus material including six production featurettes that explore the adaptation of the book to film, stunts and ballet school, post production and deleted scenes. See below for more details. Check with each service before buying to ensure they have the bonus feature you want.
4k UHD
Apple iTunes and FandangoNow are the only services currently offering Red Sparrow in Digital UHD, which may be a disappointment for many Vudu, Microsoft and Google Play customers who want the 4k version. Keep in mind though that many movie titles are now shared across platforms. For example, if you purchase Red Sparrow in 4k from iTunes the film will show up in other digital libraries such as Amazon Video, Vudu, and Movies Anywhere.
Price
Red Sparrow sells for $14.99 in SD or HD from most services, and $29.99 in 4k UHD from Fandango. Apple is clearly the cheapest place to buy the 4k version though. At $14.99, iTunes is half the price of Fandango. See below for more details on pricing.
Red Sparrow SD/HD/4k Price List*
Amazon Video – $14.99 (SD/HD)
Apple iTunes – $14.99 (SD/HD/4k) w/HDR + iTunes Extras
FandangoNow – $14.99 (SD/HD) $29.99 (UHD) + Extras
Google Play – $14.99 (SD/HD)
Microsoft Video – $14.99 (SD/HD) + Extras
Verizon On Demand – $14.99 (SD/HD)
Vudu (Walmart) – $14.99 (SD/HD) + Extras
*Prices at time of article publication
Red Sparrow Bonus Material**
A New Cold War: Origination & Adaptation – 12 min
Agents Provocateurs: The Ensemble Cast – 15 min
Tradecraft: Visual Authenticity – 13 min
Heart of the Tempest: On Location – 10 min
Welcome to Sparrow School: Ballet & Stunts – 12 min
A Puzzle of Need: Post-Production – 14 min
Deleted Scenes – 13 min
** May vary according to service.
[amazon_link asins='B079PT2YH3,B079PTH8BN,B07B3HN24T' template='ProductGrid' store='API-user-hdr' marketplace='US' link_id='bb8f7af8-585f-11e8-b657-0fd60343e08d']