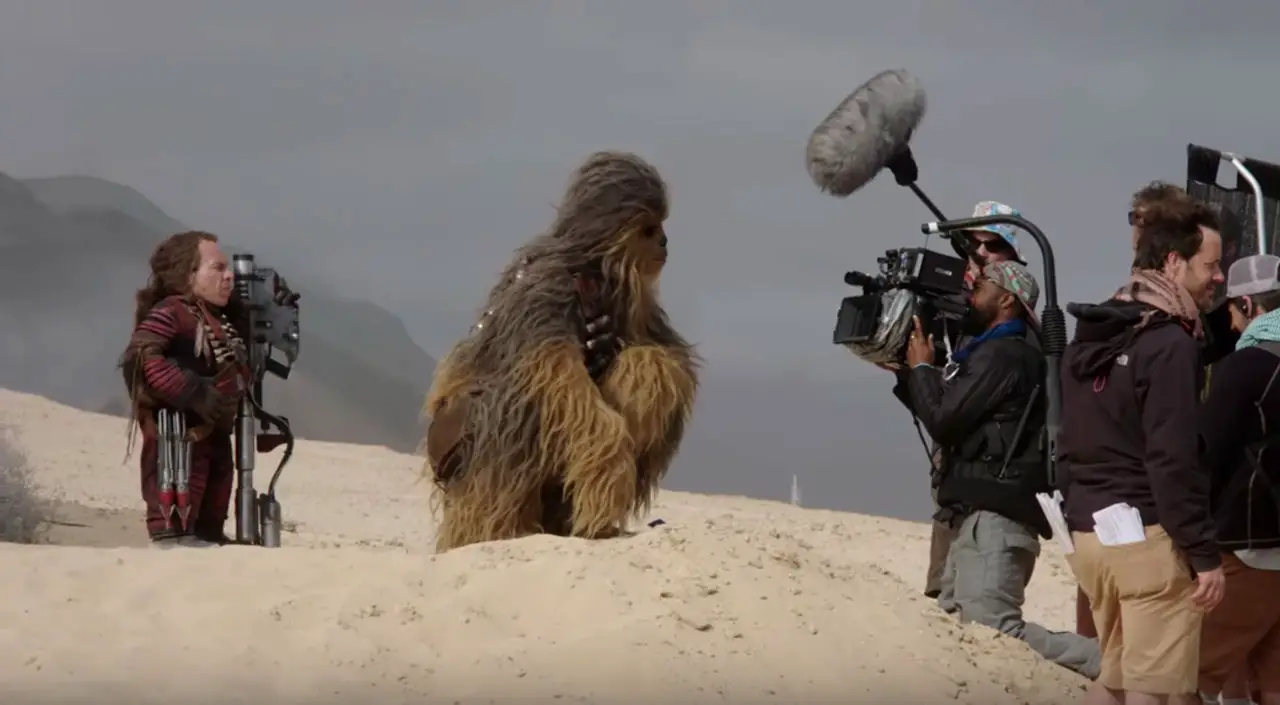 Among the many other videos and trailers posted by Disney on the Star Wars YouTube channel is a new 'Making Solo' featurette with close to a minute-and-a-half of offscreen and onscreen footage. In one particular frame you can see Chewbacca (played by Joonas Suotamo) and Weazel (played by Warwick Davis) being filmed in what looks like it could be Fuerteventura, Spain.
The featurette gives viewers an inside look the work of Director of Photography Bradford Young whose job it is to make every scene look believable, no matter where filmed. It also looks at some of the special creature effects and costumes of which over 1,000 were made for this production.
Solo: A Star Wars Story opens to theaters in the US on May 25, 2018.