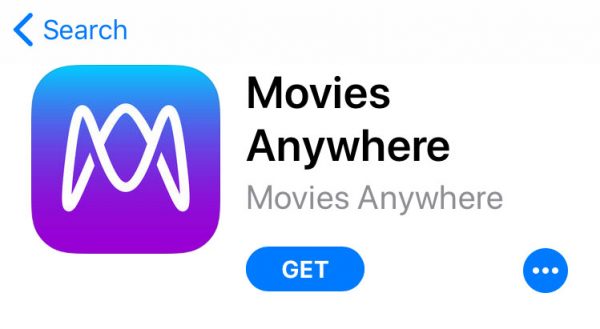 Movies Anywhere just launched the initial versions of their apps and service, promising a way to access all your digital movies on multiple devices like phones, TVs, tablets and PCs. Other video retailers have attempted to combine movie libraries into one place, rather than scattered around different services, but so far none have succeeded.
Even UltraViolet, a widespread digital database with partners that include Sony Pictures, Paramount and Verizon, was not able to bring Amazon, Google Play and iTunes into the mix. Movies Anywhere can merge all three of those aforementioned services, as well as Disney Movies Anywhere and Vudu all in place.
Reviews of the app and platform have so far been relatively positive, with most complaints coming from customers who say they have trouble linking their existing libraries to their new Movies Anywhere account. Some also complain about long waits for customer service responses, but the company seems to be receptive to answering questions directly on the Google Play and Apple app stores.
Movies Anywhere, as you might expect, allows you to claim a title using a digital redemption code. What's also nice about the Movies Anywhere app is it allows you to save the movies to your device for viewing later offline. You can't download to PCs, however, understandable considering the potential to bootleg titles.
Now, here's what you really want to know about, right? 4k, HDR, and 3D. Currently Movies Anywhere does not support any of those technologies, neither does the app or website provide any information as to the resolution or audio format of a title. For now, there will be no geeking out on movies specs.
However, if purchasing a title through the app (it either connects to iTunes or Google Play stores) there are options to purchase in 4k/HDR if available. You won't be able to play in higher resolutions through the app though, at least for now.
How does Movies Anywhere make all this happen? The service utilizes Disney's KeyChest for managing digital licenses. And, the platform is supported by major studios including 20th Century Fox, Sony Pictures, Universal, Disney and Warner Bros.
Neither Lionsgate nor Paramount Pictures are part of the shared digital movie platform.