Flixster sent out an email to customers on Friday telling them that as of Feb. 20, 2018 the Flixster Video website and all related operations would be discontinued in the United States.
Flixster already stopped accepting digital redemption codes and streaming video back in August, so the announcement is really no surprise. However, it does confirm pending shutdown of the platform.
Flixster Video will officially close two years after being acquired by NBCUniversal/Warner Bros.-owned Fandango in 2016. The company attributed the end of US services in part to the "unexpected shutdown of a critical vendor," but that's all we managed to extract from either party regarding the closure.
What should Flixster users do now?
The company directs customers to Walmart's Vudu service to redeem and watch purchased videos. Both services support UltraViolet-redeemed titles, so digital libraries should have been or can be connected through a mutual email address.
Flixster also advises customers to use Movies Anywhere, a new movie platform that hadn't quite been in operation when Flixster stopped redeeming titles in August.
Here's the email from Flixster.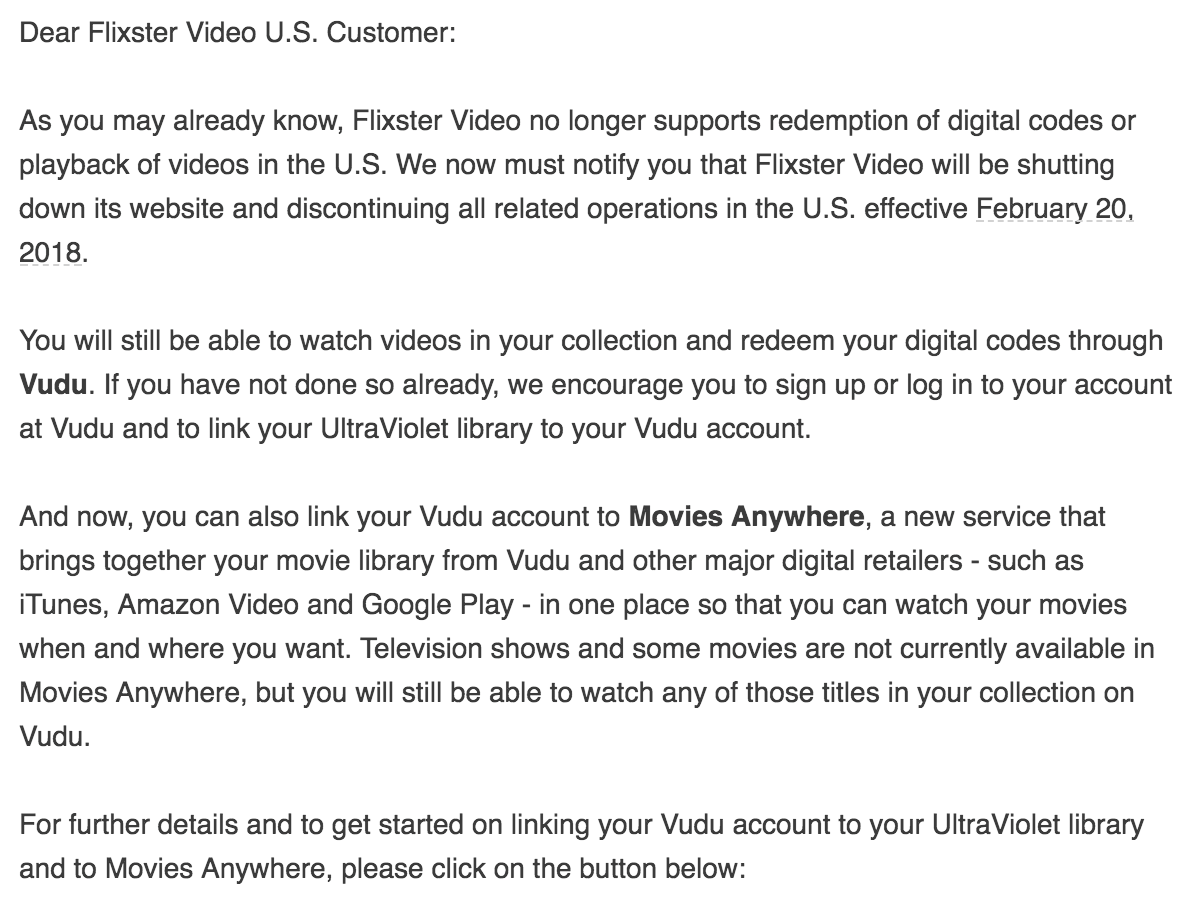 Related Stories:
Flixster video closing shop end of the month
Movies Anywhere Links Titles From Amazon, Disney, Google, iTunes, & Vudu
[Editor's Note: This article was updated to clarify Flixster "Video" is the service ceasing U.S. operations.]