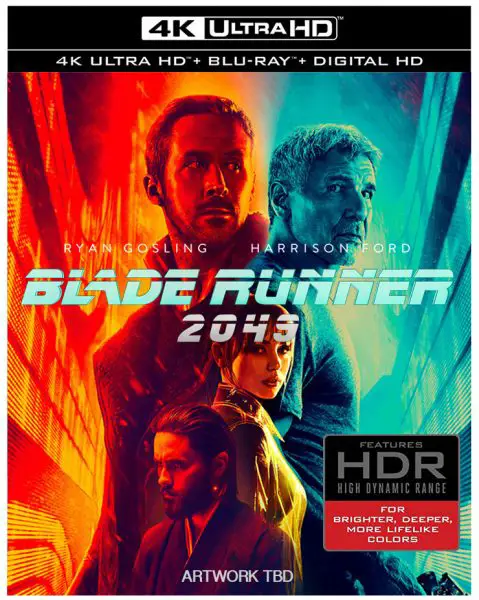 Still in movie theaters nationwide, Warner Bros.' Blade Runner 2049 is now available to pre-order from Amazon and likely other retailers in the near future. The film has received high scores from critics and fans alike, including a 3.5/4 score from Roger Ebert and 88% rating on Rotten Tomatoes.
On Ultra HD Blu-ray, we expect Blade Runner 2049 to feature High Dynamic Range color via the HDR10 spec, and, likely a Dolby Atmos soundtrack (backed by Dolby TrueHD 7.1) like the recent 4k release of Blade Runner (1982).
As of yet, Warner Bros. hasn't revealed what bonus features might be included, but we're sure the Blu-ray combos will offer Digital Copies to redeem with UltraViolet.
Blade Runner 2049 can be pre-ordered from Amazon for $27.99 (Blu-ray) or $44.99 (4k Blu-ray), although we expect those prices to drop before actual ship date, which means you will pay the lowest price the title is being sold for up until release date.
We'll update this article once more information is received.