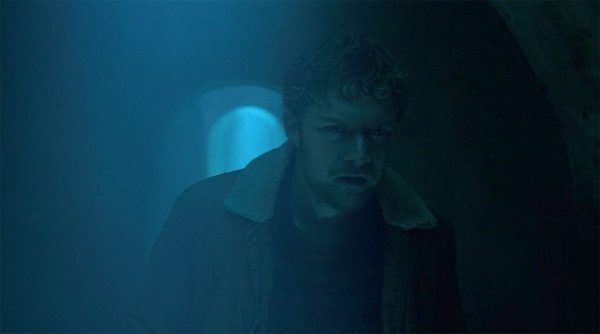 The new Netflix Original Series Marvel's The Defenders is now available to stream in full, and subscribers with 4k TVs and sufficient bandwidth can get the show in 4k. What's more, customers with HDR TVs can view the series with deeper color range and contrast.
The Defenders stars members of other Netflix/Marvel collaborations including Daredevil, Luke Cage, Jessica Jones, and Iron Fist, in what some critics call overkill in terms of the timeworn cliché of super heroes fighting crime in New York City.
Also Read: How to Stream 4k with High Dynamic Range on Amazon, Netflix, and Vudu
Like other Marvel shows, the series opens with a fight scene featuring Iron Fist (Danny Rand) and his partner Colleen Wing as they hunt members of the the Hand. Without revealing too much, Episode 1 titled "The H Word" presents all four heroes separately as show writers Douglas Petrie and Marco Ramirez build up to the eventual Defenders team. It's a bit slow, but does lead up to a somewhat epic teaser for the second episode.
For at least the first two episodes, it's like watching 5-10 minute clips of each Marvel/Netflix Original Series with no connection between the heroes. If you're looking for immediate Defenders satisfaction, it doesn't come right away; you'll have to get through quite a bit of back story to eventually see the heroes together.
The Defenders looks and sounds just about the same as other Marvel series. There's a lot of grain in the desaturated color palette of all the interior shots. The exterior shots (using natural light) maintain some of the minimal color saturation but gain plenty of sharpness and contrast. Of course, you can override and boost color settings by changing your Picture Mode but we suggest using Film or Natural mode.
Sound, as with most Netflix titles, is only offered in Dolby Digital 5.1 (although Netflix has started streaming Dolby Atmos), but the levels are nicely balanced between dialogue, background music, ambient sound and louder effects.
Overall the show is a good watch (at least through half of the eight total episodes watched). Some of the weaker characters from the individual shows (like Foggy and Karen from Daredevil) do make short appearances in the show, but so far, and thankfully, the Meachum siblings haven't played any roles yet.
Sigourney Weaver is great as Alexandra Reid (co-founder of the Hand) and is only listed for six episodes — so we know what might be in store for her character later in the series. And, of course Rosario Dawson doesn't disappoint as Claire Temple — the superhero helper (and love interest of Luke Cage) who just always seem so know to find trouble.
Got yourself a brand new 4k HDR TV and looking for more programs? Check out this list of 4k & HDR titles streaming on Netflix.