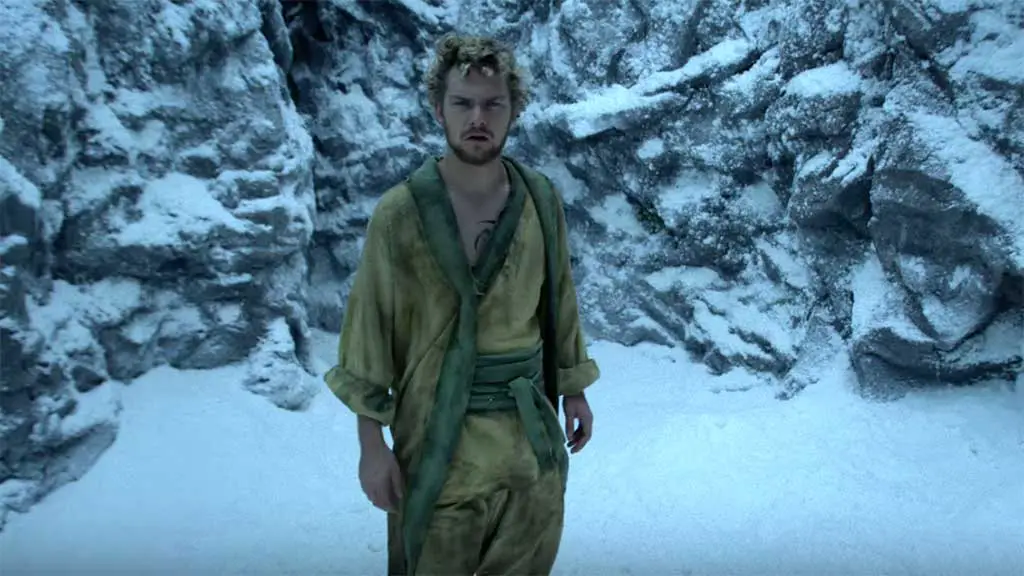 Iron Fist is the next series in the Marvel/Netflix partnership that follows previous collaborations including Agents of S.H.I.E.L.D., Daredevil, Jessica Jones, and Luke Cage. The series introduces the last of the four characters that make up the Defenders team, yet another Netflix Original Series slated to premiere in September of this year.
All 13 episodes of the new series will launch on Friday, Mar. 17 starting with Episode 1 titled "Snow Gives Way." The series gets its Red Carpet premiere tonight, Mar. 14 at the Tribeca Performing Arts Center in NYC.
Early reviews of the show are pretty much in sync with the complaint there is too much time spent in board meetings at Rand Industries. Critics also say the martial arts sequences pale in comparison to what Daredevil delivered, and, the super hero has yet to don the yellow mask and green suit that made him recognizable among other comic book characters, at least during the first six episodes supplied to reviewers.
In case you're not familiar with the story (which varies in ways from the comic book), Marvel character Danny Rand (aka Iron Fist) returns to New York City to run his family's business after being presumed dead in a plane crash. During the 15 years he was missing, he studied with martial art masters in the Himalayas who teach him how to command super powers.
The Netflix Original Series stars Finn Jones as Iron Fist, along with Jessica Henwick, Jessica Stroup, and Rosario Dawson who also stars as Claire Temple in other Marvel Netflix Originals including Daredevil, Luke Cage, Jessica Jones and The Defenders.
The Marvel character Iron Fist was created by Roy Thomas and Gil Kane and made his first appearance in Marvel Premiere #15 published in May 1974.
Like other new Netflix Original Series and especially Marvel-branded titles, Iron Fist will stream in 4k UHD resolution with HDR (High Dynamic Range) color enhancements for TVs and devices that support the format.
New to streaming in 4k? Read How to Watch Movies & TV Series in Ultra HD, and, here's a list of other titles on Netflix that stream in 4k.
From Netflix:
Fifteen years after being presumed dead in a plane crash, Danny Rand (Finn Jones) mysteriously returns to New York City determined to reclaim his birthright and family company. However, when a long-destined enemy rises in New York, this living weapon is forced to choose between his family's legacy and his duties as the Iron Fist.