If you've recently purchased a 4k Ultra HD TV there's a good chance it supports HDR (High Dynamic Range), although sets that support the color specification are quite a bit more money than a standard 4k TV. HDR is available through either HDR10 or Dolby Vision, and improves the color depth, detail, and contrast of the video it's encoded with. Services such as Amazon Video, Netflix, and Vudu have a limited amount of titles that stream in HDR, and there's a noticeable difference between content with and without the color spec. Someday, it may be become the standard. But for now, here are the Netflix Originals you can watch in HDR. (New to 4k and High Dynamic Range? Learn how to stream in HDR.)
Series
Girl Boss – Season 1 (TV-MA)
The Netflix Original Series Girl Boss was created by Kay Cannon based on the best-selling book by Sophia Amoruso. In the show, rebel fashionista Sophia starts her own vintage clothing store online, and comes to grips with running her own life.
Abstract: The Art of Design (TV-14)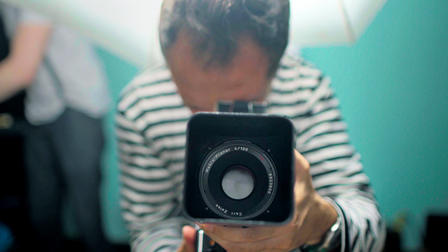 In this Netflix Original documentary series we are taken into the minds of some of the most influential and innovative designers, including talents such as the illustrator Christoph Niemann, the footwear designer Tinker Hatfield, and architect Bjarke Ingels.
Marco Polo – Seasons 1-2 (TV-MA)
This Netflix Original series created by John Fusco has been cancelled after two seasons, but with big budget production, good acting, and an OK script (that was meant to challenge HBO's Game of Thrones), Marco Polo is a great watch in Ultra HD with HDR. Benedict Wong's portrayal of Kublai Khan is the highlight of the series, as well as the cinematic action scenes, costumes, and soundtrack.
Chef's Table – Seasons 1-3 (TV-MA)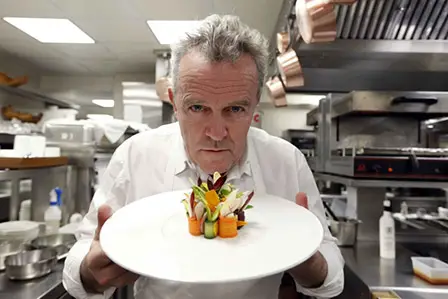 The 18 episodes of Chef's Table take you inside the lives of renowned chefs around the world, exploring their talents, inspirations, and culinary innovations. Each episode of the three seasons focuses on one chef, so you can watch the shows in succession or pick and choose who interests you the most.
Marvel's Daredevil – Seasons 1-2 (TV-MA)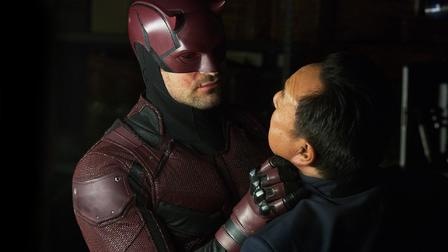 Marvel's Jessica Jones – Season 1 (TV-MA)
Marvel's Luke Cage – Season 1 (TV-MA)
Marvel's Iron Fist – Season 1 (TV-MA)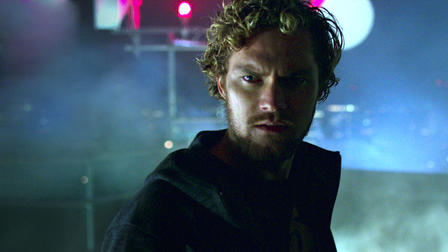 Netflix made a big promise to deliver hundreds of hours of 4k content, and their partnership with Marvel Studios has brought five superhero-specific series to the Netflix lineup – all of them with HDR color. Marvel's Daredevil was the first to be released on Netflix in April, 2015, followed by Jessica Jones, Luke Cage and Iron First. We also have The Defenders to look forward to in August, bringing the aforementioned heroes together to fight crime as a team.
Santa Clarita Diet – Season 1 (TV-MA)
Santa Clarita Diet is a Netflix Original that stars Drew Barrymore, Timothy Olyphant and Liv Hewson. The comedy/horror series was released in February and focuses on married real estate agents Sheila and Joel Hammond who used to be normal, but are now anything but the typical couple.
The OA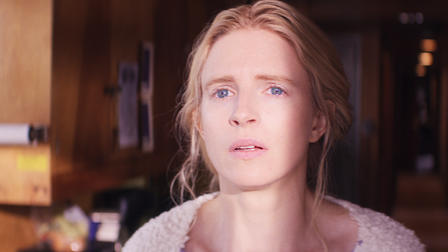 The OA stars Brit Marling as miracle woman Prairie Johnson who goes missing as a blind girl but returns to her home as an adult with her vision restored. But things aren't what they seem in this Netflix Original series created by Zal Batmanglij and Brit Marling.
Movies
War Machine (TV-MA)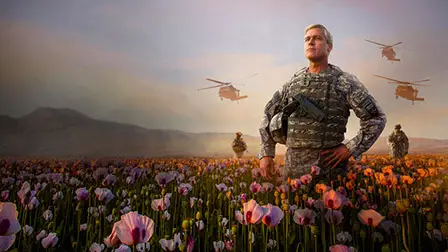 Brad Pitt stars in this Netflix Original that stars Brad Pitt as 4-star general Glen McMahon, a disciplined and old fashioned soldier who is brought into Afghanistan to turn the war in America's favor. It's a goofy film, and Pitt is hard to take seriously, even comically, as a general. But at the recent Code Conference Neflix CEO Reed Hastings said he was watching it, so why not you?
Sandy Wexler (TV-14)
The Do Over (TV-MA)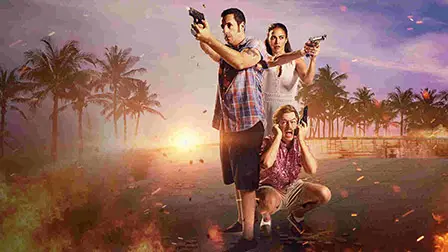 The Ridiculous 6 (TV-14)
Adam Sandler somehow gets all his Netflix productions with HDR enhancements, including Sandy Wexler, The Do Over, and The Ridiculous 6. It's a good thing too, because unless you're a diehard Sandler fan some of these titles are hard to watch for the script alone.