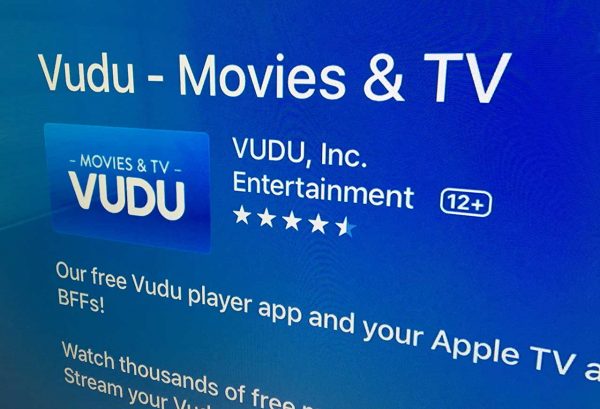 The Vudu app is now available for Apple TV owners, allowing access to entire UV collections and Vudu's ad-supported "Movies On Us" selections.
Although Vudu content was previously accessible on Apple TV via AirPlay from an iPhone or iPad, the native app provides much better playback (although 4k UHD format is not supported on current Apple TV models).
Customers won't be able to make purchases through the app though, as there isn't a revenue agreement in place between Apple and Walmart. If you use Vudu for iOS you probably already know titles have to be purchased through Vudu.com or a different Vudu app.
Also Read: More TVs & devices support 4k HDR from Vudu
To get the app, simply go to Search on Apple TV and type or say "Vudu." There should be only one option, and the installation is quick.
Vudu is supported on a wide range of platforms including mobile phones and tablets, PCs, TVs, Blu-ray players and other internet-connect devices. However, Amazon Fire TV is not one of them.
At this summer's World Wide Developer Conference in California, Apple announced the Amazon Video app would be coming to Apple TV by the end of the year.
Here's a list of other app channels available on Apple TV.