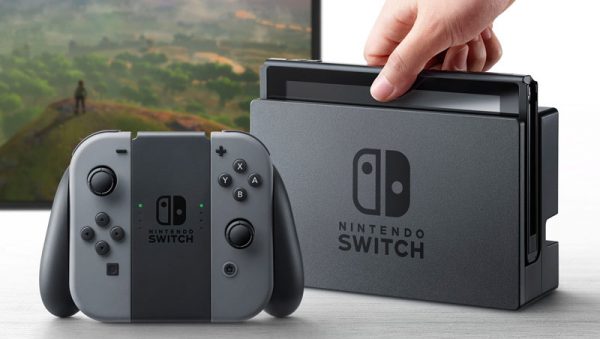 Today, Nintendo released two new games for the Wii U's Virtual Console retro game service. The games, Bok 3 and Devil's Crush, aren't exactly all-time classics. In fact, this news may have gone entirely unnoticed were it not for the fact that it reminds people that the Nintendo Switch still doesn't support the Virtual Console service.
In and of itself, that might not be the end of the world, but what makes this delay so frustrating is Nintendo's near radio silence regarding the possibility of Virtual Console on Switch. Head of Nintendo America, Reggie Fils-Aime, has come closest to addressing the issue when he said that Nintendo is just trying to think of the best way to further the Virtual Console service, but that's a cold comfort to the millions of Switch owners who bought the console and rightfully assumed Virtual Console service would be added at some point.
Now, if you're wondering why this service matters so much, you have to consider a few factors. First off, Virtual Console has long been the easiest – if not necessarily cheapest – way to access the bulk of Nintendo's considerable gaming library. Second, gamers have been able to transfer their VC content from Nintendo system to Nintendo system since the Nintendo Wii. Until the Switch gets a VC service of its own, many are left holding on to older consoles to retain their classic game library.
What's really concerning about the state of the Virtual Console, though, is that it isn't like Nintendo isn't talking about ways to play your favorite classic Nintendo games again. They are. In fact, this year alone Nintendo has announced the production of the SNES Classic Edition and the impending release of some remakes such as the upcoming 3DS title Metroid: Samus Returns.
The problem is that Nintendo's Classic Edition line isn't for everyone. They're very limited – the SNES Classic Edition only contains 21 games – and they're very hard to get ahold of even if you do want one. As for remakes, they're slow to release, are more expensive than retro purchases, and aren't guaranteed to be great.
That's always been the beauty of the Virtual Console. It's an always realistic alternative to the way that other companies handle retro game delivery. It's a full library of classic titles that are reasonably priced and always available. The fear is that Nintendo may have just now figured out that their retro games can make more money over a longer period of time if they deliver them via new methods.
Meanwhile, millions of current Switch owners and prospective Switch owners are left dreaming of a world in which they are able to take their all-time favorite Nintendo games with them wherever they want to go and play them whenever they want. For many, that idea is nothing short of a childhood dream come true.
Every day that Nintendo delays the release of Virtual Console for the Switch is another day they deny their fanbase that seemingly simple pleasure. Nintendo might eventually release Virtual Console for Switch, but the fact that we're still left saying "maybe" is reason enough to worry.
[amazon_link asins='B01MUAGZ49,B01LTHP2ZK,B075N7RDTM' template='ProductGrid' store='API-user-hdr' marketplace='US' link_id='19eacca5-d397-11e7-bc80-b561e780267c']