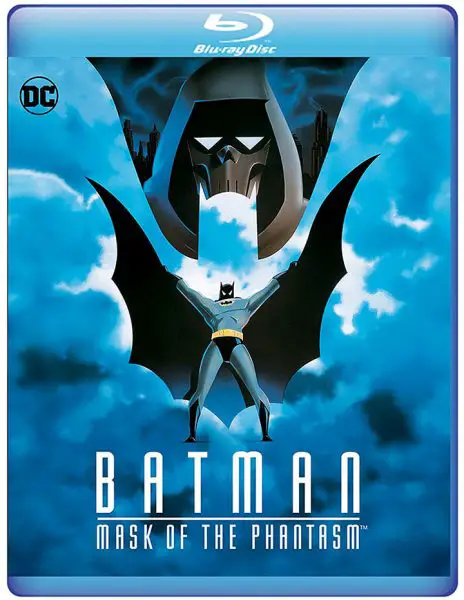 Warner Bros.' 1993 animated feature Batman: Mask of the Phantasm will release to high definition Blu-ray on July 25, 2017.
Directed by DC Comics' Bruce Timm, the film runs a total of one hour and sixteen minutes and stars Kevin Conroy as the voice of Batman/Bruce Wayne. Well known actors Dana Delany, Stacy Keach, Abe Vigoda and voiceover/Star Wars legend Mark Hamill (as the Joker) also star in the film.
Warner Archive's release of Batman: Mask of the Phantasm is selling for $21.99. The film has been available in DVD format and sells for about $5.
"When the city's most feared gangsters are systematically eliminated, the Caped Crusader is blamed. But prowling the Gotham night is a shadowy new villain, the Phantasm, a sinister figure with some link to Batman's past. Can the Dark Knight elude the police, capture the Phantasm and clear his own name?"