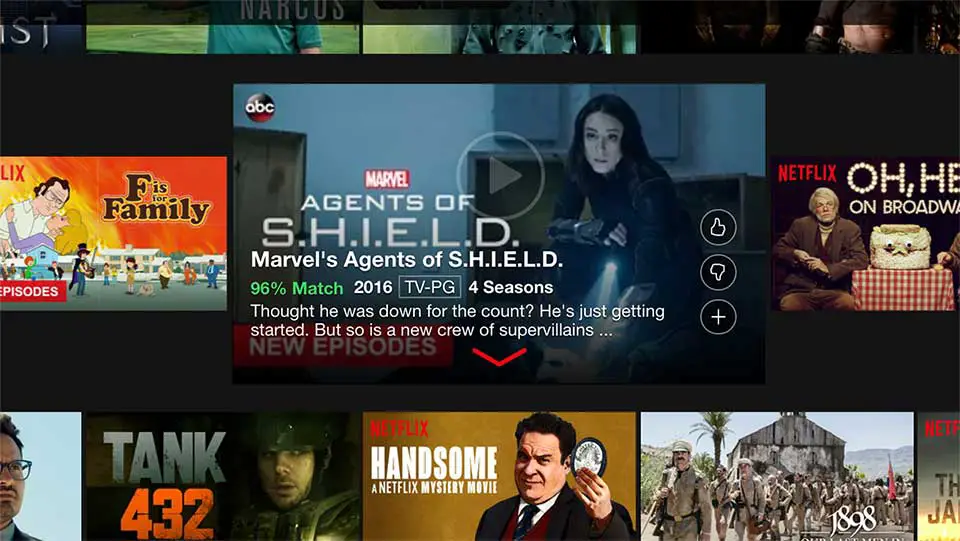 Netflix has around 100 million users worldwide, so they must be doing something right. But are there things Netflix can do to improve the user experience? We took a look at several potential features that could make Netflix even better than it is.
Feeling Lucky?
There comes a time when we have absolutely no idea what to watch on Netflix due to either too many choices or the fact that we've already seen everything we wanted to watch. With a random selection button Netflix could choose a program you have not already viewed on Netflix based on your history and likes.
Aftermath Prediction
Have you ever watched a movie that made you feel really down, dissatisfied, or even angry about the plot after? Netflix could add a feature that indicates what kind of mood you might be in after watching certain programs. Perfect for a gloomy day when you don't want to feel gloomy after.
Incognito Mode
There are some movies you may not want listed in your history for others to see, (like a low budget short or sexploitation film that you know can't be any good). Other times you may have taken a chance on a title and realized it was either complete garbage or simply not your taste. If Netflix had an incognito mode (like Google Chrome or Firefox Private Mode), the slight embarrassment of being caught with an "odd" movie or TV show in your Recently Watched list could be avoided.
Integrated Social Media
One thing that really lacks among Netflix users is communication. If Netflix could integrate social media into their service beyond the private Recommend button many people could interact with other users based on similar interests in TV shows and movies. Users could meet new people, share interests, and write reviews (but hopefully not spoilers!).
Director's Commentary
Some people prefer to have a director's audio commentary to find out more about their favorite shows or movies. It's still one reason to buy digital movies, Blu-ray Discs or DVDs with bonus features. Commentaries would be a nice feature to add to more titles since director's commentary is readily available for "House of Cards."
Playlists
Have you ever wanted to watch several different shows one after another but found it too tedious to switch after each episode? Netflix could implement a better playlists option to allow binge watching of multiple shows at a time. They already have "My List," but the option could be improved to create more specific playlists the way audio services like iTunes and iHeart Radio have. The playlists could also be shared via social media.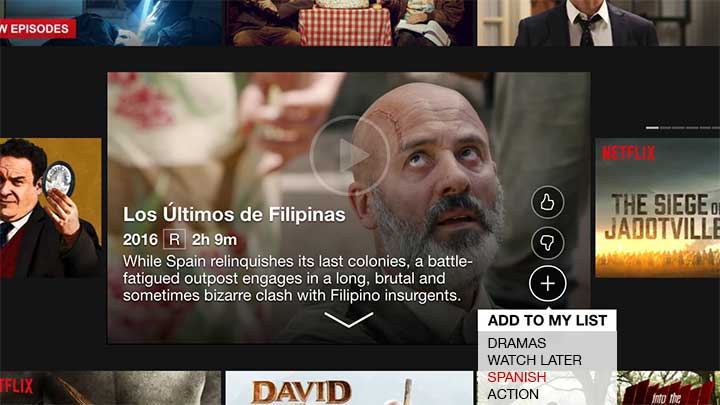 Editor's Additions
Bandwidth Indicator
Netflix streams at the best possible quality depending on your bandwidth and Playback Settings. But how cool would it be to have an indicator in the bottom control bar that tells you what your bandwidth is and what video resolution you are getting? Even more, how about letting us know what audio format is streaming?
HDR Indicator
Netflix used to have a small label next to the description that said HDR or the type of HDR spec like Dolby Vision. But those labels have been removed (probably do to customer confusion) and now just say Ultra HD. The problem is if we are trying to watch HDR we want to know if the title is actually offered in HDR. How else will we know? Do something, please!
Bring Back Star Ratings
The "thumbs up, thumbs down" new rating system on Netflix may be easier for Netflix algorithms to determine what users (or profiles) like best, but it doesn't leave any room for movies that fall in between. With the previously-used 5-star system (pictured below), Netflix users could decide for themselves whether to watch a 2-star, 3-star, or 4-star title. Now, it's either like or dislike. What ever happened to, "it was OK?"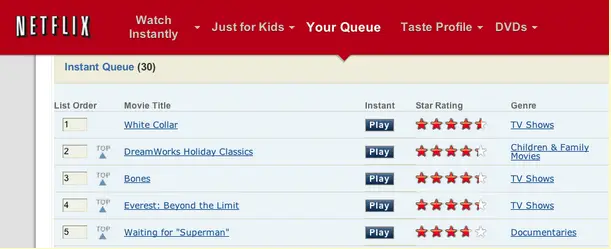 Do you have a suggestion for improving Netflix? Let us know in the comments below.
Note: This article has been updated since it's original publishing. Contributing authors include Qasim Muhammad, Sam Donaldson, and HD Report editors.