First, the bad news: all seven seasons of MacGyver are leaving Netflix July 1. It's just another example of older shows disappearing from the streaming service.
To compound matters, Me-TV also recently pulled the show from its daily schedule. It had been airing weekdays at 5 pm EST, but now you'll find The Brady Bunch there. And those Brady kids – while plenty plucky & resourceful – solve decidedly fewer crimes.
The good news: You still have time to watch – and re-watch – one of the best-worst episodes of a successful TV show in American history.
Please, I beg of you, call over some friends, line up some beverages, and set aside 49 minutes to watch MacGyver's Season 1, Episode 6 offering entitled "Trumbo's World." The show's original air date was November 10, 1985, but the writing and production values reek of 1885. Correct, that's before broadcast technology was even invented.
It all adds up to an MST3K-worthy piece of programming. Here's why:
1. The Hysterical Plot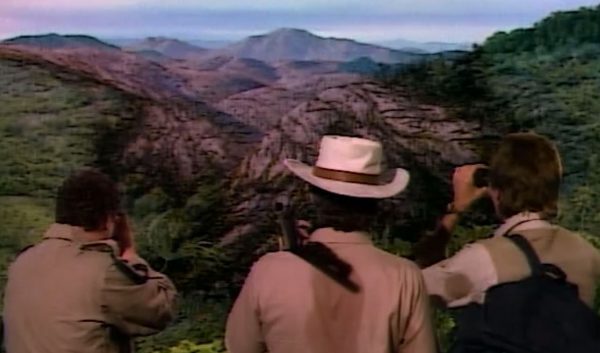 As you may know, MacGyver is a secret government agent who routinely is called on to save the world. Important stuff. But in this episode, his friend Charlie asks him to take a trip to the Amazon because he's concerned about the sudden mass flight of several bird species from the area. What? Ummmm… OK. Hey, international terrorism can wait. Let's see what's spooking some macaws!
Things only get more ludicrous from there as we learn the cause of the scared birds is… killer ants. When they threaten to overtake a plantation owned by their new, shady acquaintance, Trumbo, MacGyver digs in for the fight.
2. Horrendous Green Screen Effects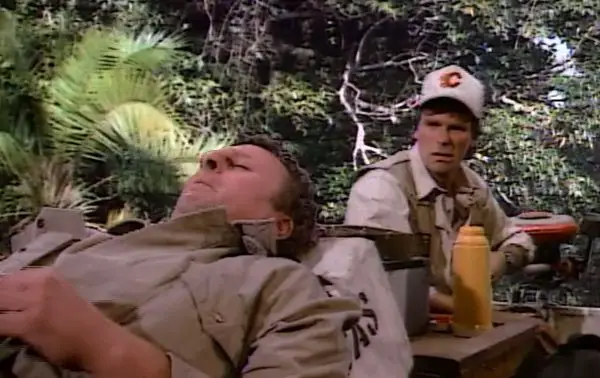 We know the bar was set much lower for TV shows in the 80s, but come on. Several times throughout the episode, Richard Dean Anderson and his fellow actors are laughably filmed in front of green screens with jungle scenery superimposed behind them. It's comedy gold.
3. They Use Footage from a 1954 Movie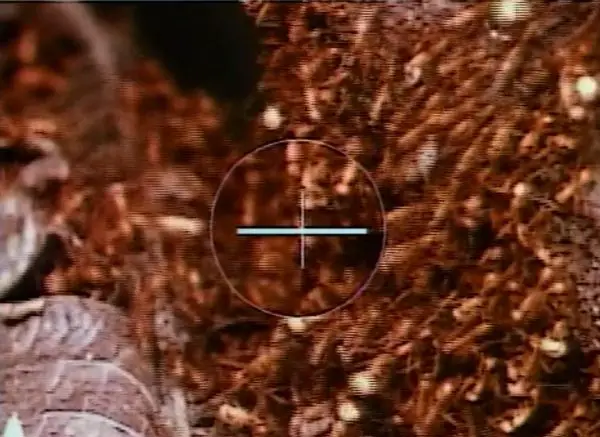 As if the shoddy green screen scenes aren't enough, this episode also freely sprinkles in footage from other sources, including a 1954 movie. As per IMdB, "This episode uses footage from The Naked Jungle (1954). The footage of Christopher Leiningen (Charlton Heston) flooding the ants was used." I'm not sure if all the binocular and camera shots are also from that film, but anytime Mac or Charlie takes a look through a lens, the close-ups of 50s-era ants are rib-tickling. The first shots of show's "opening gambit" in the Pyrenees also seem to be taken from an Earth Science film you'd see in high school.
4. MacGyver Builds a Flamethrower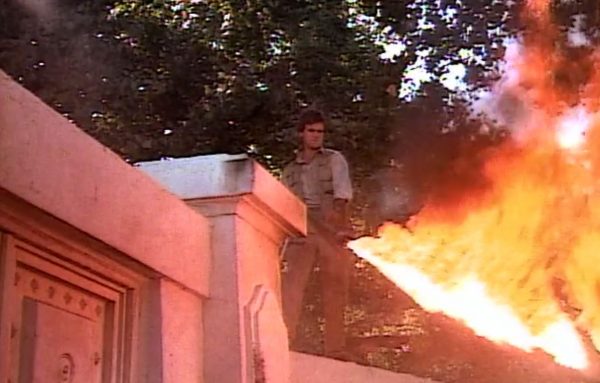 Hey, got a garden hose, some metal piping, a tin can, duct tape, and a large can of "kitchen magic"? Excellent. You've got yourself the makings of a flamethrower. Somehow the ants make a squealing noise as they get torched. This might be a regional thing in the Amazon. Not sure.
5. MacGyver Builds a Hazmat Suit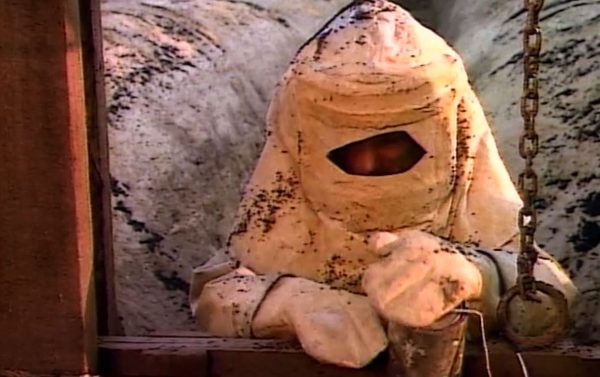 Hey, got some fertilizer, plant bark, acid, and a garden hose? Tremendous. You've got all you need to build an ant-resistant hazmat suit.
6. Too Many "MacGyvers"!!
Of all the delicious flaws in "Trumbo's World," this one reigns supreme. In most episodes of MacGyver, the writers make sure the titular character's name is said quite frequently. I'm not sure why, but it seems to be a rule that other characters must drop several "MacGyvers" along the way. But wow, something surreal was happening this time. "MacGyver" is said a whopping 25 times (yes, I counted) by various characters! Go ahead–say "MacGyver" 25 times right now to see how insane that is. Certain death awaits anyone who plays a MacGyver-mentions drinking game.
And it doesn't stop there. "Trumbo" gets said 20 times (?!) and "Charlie" gets name-dropped 14 times. I'm guessing there was some kind of inside joke/bet happening here. Either way, it's breathtakingly funny.
Between the sloppy FX, ridiculous writing, and over-the-top acting, this episode checks every available box for so-bad-it's-good 80s entertainment. And quite frankly, "Trumbo's World" is the world I wanna live in.