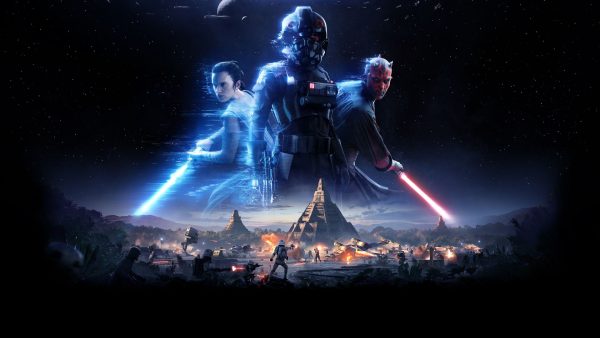 EA's E3 2017 press conference was filled with all of the usual awkward presentations, sports game updates, and over-produced stage entrances that we've come to expect from one of the world's largest and most reviled game studios.
Jokes aside, EA's presentation was a pretty good way to kick off E3 2017 that included one major announcement that may have flown under the radar.
EA announced that Star Wars Battlefront II will not feature a season pass system as the previous game did. What that means is that every piece of content released after Battlefront's launch will be free for everyone who already owns the game. This is in contrast to the popular season pass system which requires users to purchase an "all-access" season pass ahead of a game's release or pay for additional content as it is released.
The reason that this announcement is such a big deal is because EA has long been one of the industry's biggest supporters of the season pass system. In fact, EA and season passes have become something of a running joke. While not every one of their games has featured a season pass system – 2016's Titanfall 2 did not – it is a bit unusual for such a major EA title to not support that seemingly lucrative format.
This begs the question: Are season passes dead?
Honestly, it's looking like that may be the case. EA is a trendsetter in the video game industry from a business perspective. If they are going so far as to say that a game like Battlefront II doesn't need season passes to be successful, other companies may very well be keeping take their lead and decide to release additional content for free in hopes of incentivizing more people to make that initial purchase.
Before you get too excited about this future of free content, just know that these kinds of changes almost always come with a compromise. In this case, we're guessing that the compromise will be loot boxes.
Overwatch's loot box system is the poster child for games that feature unlockable content hidden behind a randomized system, but just as more and more games are moving away from season passes, more and more titles are adopting loot boxes of their own.
While the exact sales figures are not fully available, it's beginning to look like companies have figured out that the gambling nature of these randomized loot boxes may be worth more in the long-term than the season pass model. After all, you only purchase one season pass. You could purchase hundreds of loot boxes.
We don't know if Battlefront II will contain such a system, but we're willing to be that a major company like EA won't just drop something like season passes unless they have something more lucrative in mind.
Still, it's nice to know we may be in the final days of the season pass system and all the bad things that come with it.