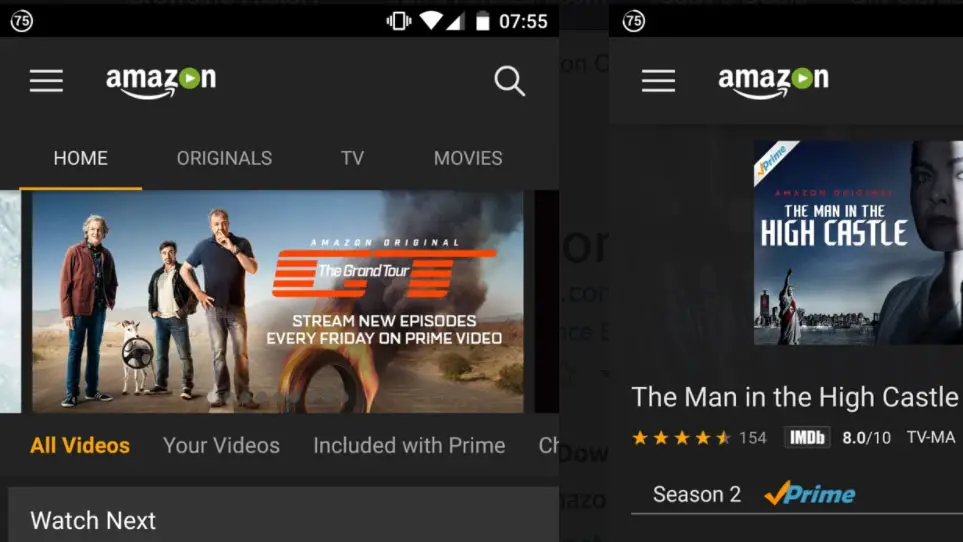 Amazon may be close to launching a native app for Amazon Video on Apple TV, Recode reported this morning. The publication cited sources familiar with both companies who expect the app to launch in the third quarter of this year.
Amazon customers have been able to cast movies and TV shows to Apple TV via AirPlay, but those of you familiar with the technology know it isn't exactly the optimal way to stream high quality video. A native app would surely improve the user experience. But what took so long?
Amazon and Apple have been competing in the streaming entertainment industry ever since Amazon decided to launch its Fire TV media player years after Apple TV had pioneered the technology. When Apple limited what the Amazon Video app could do on iOS devices (including lack of support for Prime and in-app purchases), things started getting ugly and Amazon wasn't taking hostages.
The company removed both Apple TV and Chromecast from its inventory. Amazon claimed the devices didn't "interact well" with their then called "Instant Video" platform. (They left Roku alone, however.)
Now it appears the two companies may be reaching an agreement, and we could see a compatible Amazon Video app by the end of September, about two years after Apple TV was removed from Amazon.
One also might consider 4k. Amazon's latest Fire TV player supports 4k UHD content, but the latest Apple TV doesn't. It's been almost two years since the 4th generation Apple TV was released, but if rumors are true 4k may be coming to Apple TV early fall.
And, what about Apple Movies on Amazon Fire TV? Should this be a one-way relationship? Maybe Apple can't be bothered. They may have bigger fish to fry, like buying Disney.
Source: Recode