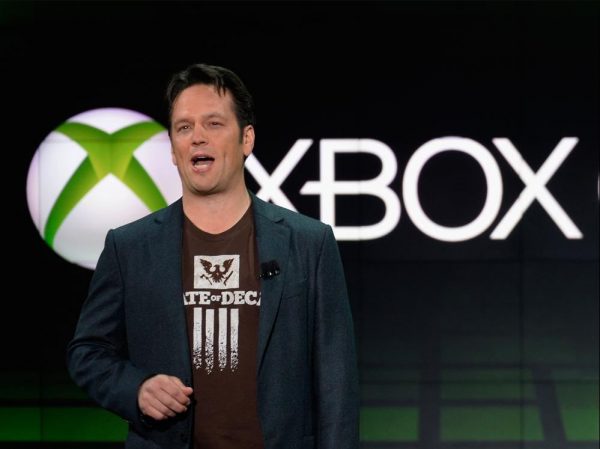 Many people attribute the PlayStation 4's early lead in the console sales race to the fact that Microsoft botched the reveal of the Xbox One.
The original Xbox One was expensive, dependent on the controversial Kinect, and built around despised policies which would have required owners to have a stable internet connection in order to actually use their console. Prospective owners were concerned.
While Microsoft was busy trying to ease consumer's fears, Sony was garnering acclaim for their design of the PlayStation 4. Not only was the PlayStation 4 cheaper than the Xbox One, but it was a far more traditional console that didn't scare gamers with controversial features. The simplicity of the PS4 allowed Sony to focus on the games.
By the time that Microsoft untangled the Xbox One's knots, the damage was done. Sony had established the PS4 as a console for gamers like you and me, while Microsoft was fighting the perception that the Xbox One was a glorified multimedia device that so happened to play games.
Over the last four years, though, Microsoft has made quite the effort to flip that narrative.
It started with Games for Gold. Microsoft's helped ease the pain of having to pay for their premium online service by giving gamers free games every month. Microsoft released this program for the Xbox 360 but soon carried it over to Xbox One. Sony soon incorporated a similar program. Even then, some argued that the average value and quality of Games for Gold was regularly superior.
Later, Microsoft began to slowly make the Xbox 360's library compatible with the Xbox One. While not every Xbox 360 game is compatible with the Xbox One, the number of games that have been added to the console since this program launched is impressive.
Neither Sony or Nintendo offers a similar program. Instead, both companies opt to charge users for previous generation titles via digital downloads. The closest Sony has come to introducing a similar program is their PlayStation Now service which allows users to stream a select library of PS3 games for a yearly fee of $99.99 or $19.99 a month.
Even there, Microsoft is preparing to undercut them. Soon, Xbox One gamers will be able to access Game Pass; a rotating monthly collection of games that can be played for a $9.99 a month fee. Unlike PlayStation Now, Game Pass will feature both current and previous generation games.
Recently, Microsoft has even revealed that they intend to allow Xbox and Windows 10 gamers to receive a refund for any game or app that they've played for less than two hours or owned for less than two weeks. Sony and Nintendo have not yet revealed their plans for a similar service.
Add it all up, and you've got a pretty compelling argument that Microsoft is the most consumer friendly console manufacturer in the business.
Then again, why wouldn't they be? Given that there is almost no chance the Xbox One will match the PlayStation 4's global sales figures, Microsoft has to start building a more intimate image for themselves as a company that values their gamers over money. Whether or not that's actually true is kind of irrelevant so long as they continue to introduce similar policies.
So yes, Microsoft is the friendliest company in the industry at the moment, at least so far as console manufacturers go. So long as they continue to grow that image, gamers everywhere will continue to benefit from their effort.