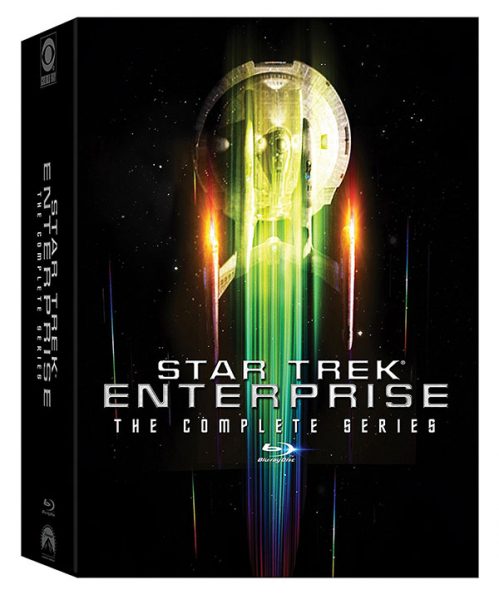 All four seasons of the last Star Trek television series to air will be available in a bundled set called Star Trek: Enterprise: The Complete Series on February 14, 2017.
The individually-packaged seasons from Paramount/CBS Blu-ray run over 1,000 minutes each, and contain all the extras in the original season Blu-ray releases such as deleted scenes, discussions, commentaries, behind-the-scenes stories, and more.
In total, the bundle includes all 98 episodes of Star Trek: Enterprise from 2001 through 2005, starring Scott Bakula, John Billingsley, Jolene Blalock, and Dominic Keating.
Audio on all four seasons of Star Trek: Enterprise is playable in DTS-HD Master Audio 5.1, with video presented in 1080p MPEG-4 at 1.78:1 aspect ratio.
Pre-orders of Star Trek: Enterprise: The Complete Series from Amazon are selling for $117.99.
Star Trek Discovery, the anticipated new series that will mainly air on CBS All Access, had its launch date pushed from January until May 2017.