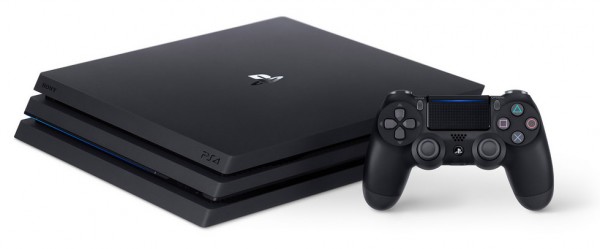 Sony released their more powerful PlayStation 4 Pro today with a so called "heightened gaming experience," but without a disc drive that supports 4k Ultra HD Blu-ray, we'll pass on this one.
4k Ultra HD Blu-ray discs are becoming more common, and some editions even include a 3D version of the film as well as 2D Blu-ray copy. That's a huge incentive to buy a $30 disc (sometimes on sale for $24.99) that has all three Blu-ray formats, not to mention a Digital HD copy (usually with UltraViolet and iTunes).
The PlayStation 4 Pro, as well as the first PS4, has supported 4k video as well as HDR (High Dynamic Range) from day one. We figured the PS4 Pro would be Sony's first Ultra HD Blu-ray disc on the market, that would compete with UHD BD players from Samsung, Philips and Panasonic. But Sony, it seems, has missed the boat.
A console that plays 4k Blu-ray is right across the street.
When the Xbox One released last summer, many of us debated giving up the PlayStation platform in favor of a console that will play Ultra HD Blu-ray discs. After all, the players cost (at the time) about $400. If you can kill two birds with one stone, why not? But Sony, after pioneering the Blu-ray format itself, has sort of left Blu-ray high and dry.
Sony's 1st Ultra HD Blu-ray player will be for professional installers.
Maybe Sony's reason for not including a UHD BD player in the PS4 Pro was because they are planning to release a player strictly for professional installers in Spring 2017. But in the grand scheme of things that's at least a year after Samsung released the first UHD BD player in the US. That's a long time not be on the market, but perhaps they know something we don't know.
More powerful, but only for the true 4k gamer
The $399 PS4 Pro is certainly more powerful than the standard PS4, with 8GB GDDR5 RAM, an improved GPU with 4.20 teraflops of power (using an AMD Radeon based graphics engine), and 8-core x86-64 AMD "Jaguar" CPU. But only a serious 4k gamer with 4k HDR TV will want to fork over $400 and shelf their standard PS4. If the PS4 Pro were to have an Ultra HD Blu-ray player, the upgrade would be a no brainer.