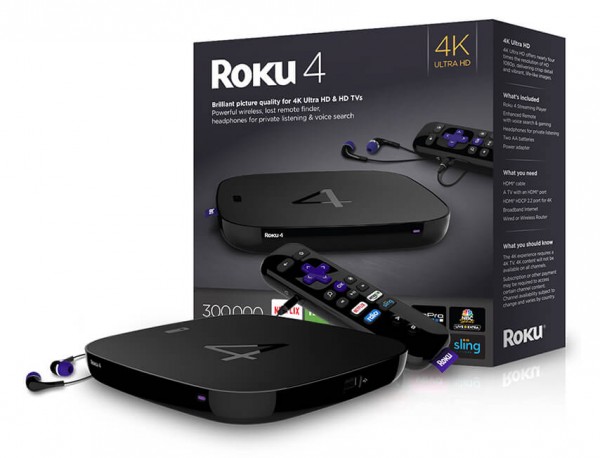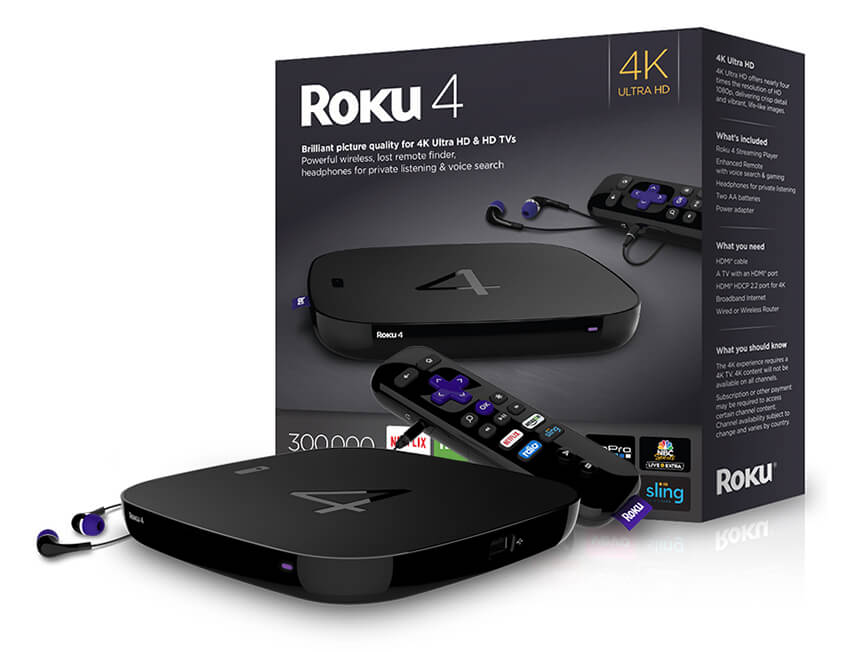 Roku is still the leader in streaming media players sold, accounting for 30% of the total market share from the first quarter of 2015 through the first quarter of 2016. The stats come from Parks Associates who also reported Amazon's Fire TV moved up a spot to share second place with Google's Chromecast owning approximately 22% of the market.
Apple TV claimed 20% of the total market, with the largest increase in units sold year-over-year that can be attributed to sales of the long awaited Apple TV that launched in Q4 2015. The four aforementioned players accounted for 94% of the total streaming media players purchased in the US.
"Roku and Amazon benefit from multiple form factors – both offer boxes and sticks. Sticks accounted for 50% of all unit sales in 2015," said Barbara Kraus, Director of Research, Parks Associates.
"Thirty-six percent of U.S. broadband households have at least one streaming media player, up from 27% last year," Kraus added.
Roku players have been on the market since 2008, and there have been over a dozen models models since then (not including model variations) — that's more than Amazon, Apple TV, and Chromecast combined.
Roku 4, Amazon TV (2nd gen.), and Nvidia Shield TV all support 4k video, and although the players currently lack support for HDR, a firmware update to HDMI 2.0s may enable the video specification.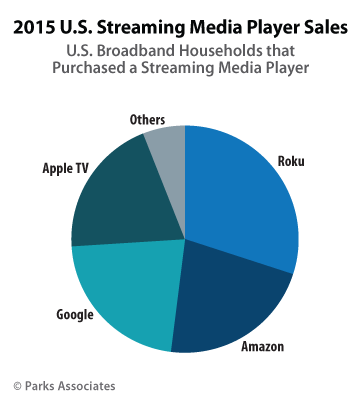 Source: Parks Associates