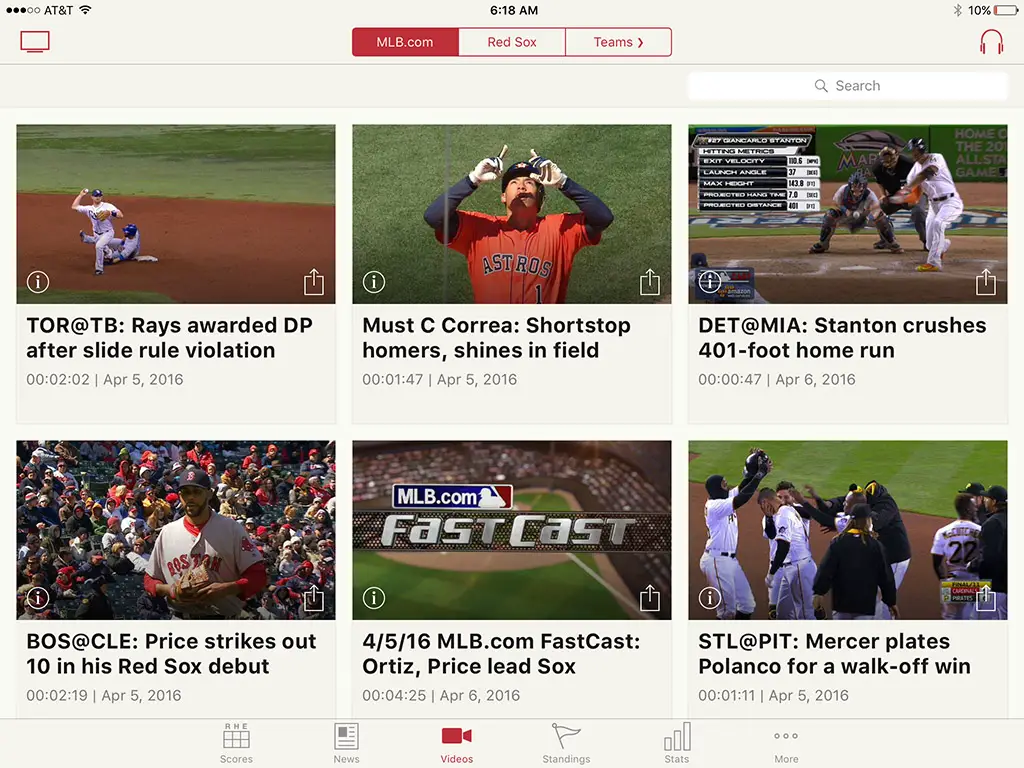 The MLB.com At Bat app for Android and iOS has updated for the 2016 season, and among the improvements on both platforms is video streaming at 60 frames-per-second. The smoother frame-rate is effective on both phones and tablets, but with a few caveats.
On Apple iOS devices, the 60fps rate only works on iPhone 6+ phones and select iPads (we couldn't find exactly which models, but the app update does require iOS 8.0 or higher).
On Android, 60fps is only available on select Android tablets (again, an exact list of supporting tablets couldn't be found, but the Android version needs to be 4.0 or higher).
Furthermore, the higher frame-rate is only available on select MLB.TV broacasts and highlight clips. A subscription to AT Premium is also required.
In addition to 60fps the iOS app update has added a News section in landscape view and Gameday pitch tracking. On both platforms the app has added notifications for Cut4's short-form content, as well as general interface design improvements.