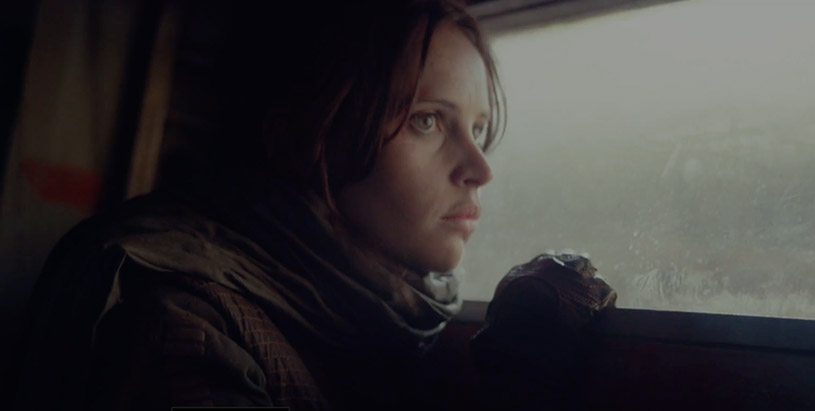 Disney/Lucasfilm have released the first teaser trailer for Rogue One: A Star Wars Story — an offshoot of the Star Wars series about the rebel alliance and their attempt to steal the plans for the Death Star. The film releases in December 2016, a full year before Star Wars: Episode VIII (still untitled) hits theaters in 2017.
Dare we say that Rogue One: A Star Wars Story looks even more badass than 'The Force Awakens' — at least from the teaser trailer? The film harkens back to the darker 'Empire Strikes Back' sequel to 'A New Hope' — with an almost impending feeling that the rebels won't win this one.
Rogue One: A Star Wars Story is directed by Gareth Edwards, with story by John Knoll and screenplay by Chris Weitz. A well-cast lineup of actors includes Mads Mikkelsen, Forest Whitaker, Donnie Yen, and Felicity Jones who plays the lead role as Jyn Erso.
'Rogue One' will be released to 2D cinemas as well as RealD 3D and IMAX 3D theaters on Dec. 16th, 2016.