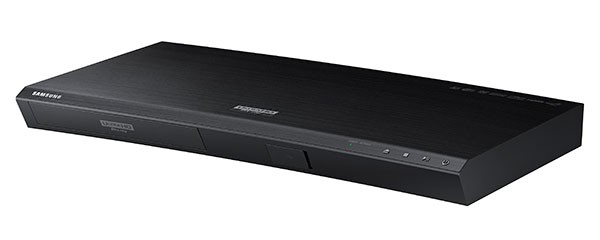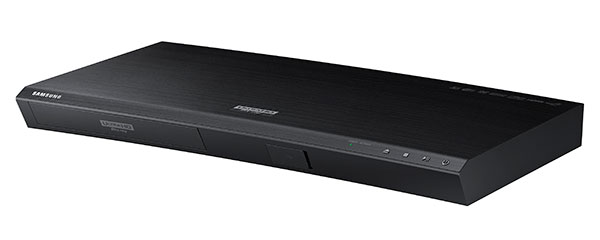 There are plenty of Ultra HD Blu-ray discs already available in stores, but what good are they if they can't be played? Samsung's first Ultra HD Blu-ray player (EUBD-K8500) is sold out online from most major retailers including Amazon, Best Buy and Frys.
There is one place you can find the K8500 though, and that's Samsung.com. They've got the K8500 in-stock and selling for $399 — the same price it's selling for at other retailers. And, Standard Shipping with Samsung is free for orders over $50.
You can alternatively try hunt one down from local Best Buy stores. While BestBuy.com says the product is "Sold Out" online, there may be stores that still have the unit in stock.
Or, you could always order the UHD BD player with an anticipated ship date. Frys is taking back-orders on the K8500 with an estimated date by March 23rd, 2016. And, Walmart is taking pre-orders for the K8500 with a ship date of Tuesday, April 5th.
Ultra HD Blu-ray discs can't be played on conventional Blu-ray players, and beware of Blu-ray players that are labeled as 4k or Ultra HD. More than likely they only support upscaling to 4k and not the new Ultra HD Blu-ray standard.
Some consumers may even believe if they spend $2k on the Pioneer Elite BDP-88FD BD player that it will play UHD BD discs. But it won't. The high-end player only supports 4k upscaling; great for conventional Blu-ray and DVDs, but not able to play Ultra HD Blu-ray discs.
What are the critics saying about the Samsung EUBD-K8500? CNET claims the player delivers the best video quality today, but also points out that unless you have a TV that supports HDR, "the improvement in video quality over standard Blu-ray and streaming is minimal."
The other Ultra HD Blu-ray player expected some time this year is the Panasonic DMP-UB900. Although Panasonic showed the player at CES this year, there were no indications of ship date or MSRP.
2oth Century Fox, Lionsgate, and Sony Pictures have all released a modest selection of first Ultra HD Blu-ray Discs.